We all need Collagen in our skin as we age unlike before when we where younger. Babies skin has 100% collagen that's why they have plumpier, tight and blemish free skin. We can also boost our collagen level by taking collagen vitamins and using skincare with collagen. Using the right collagen skincare can help you achieve that healthy glow and radiant skin. It reduces fine lines, wrinkles that will improves skin condition.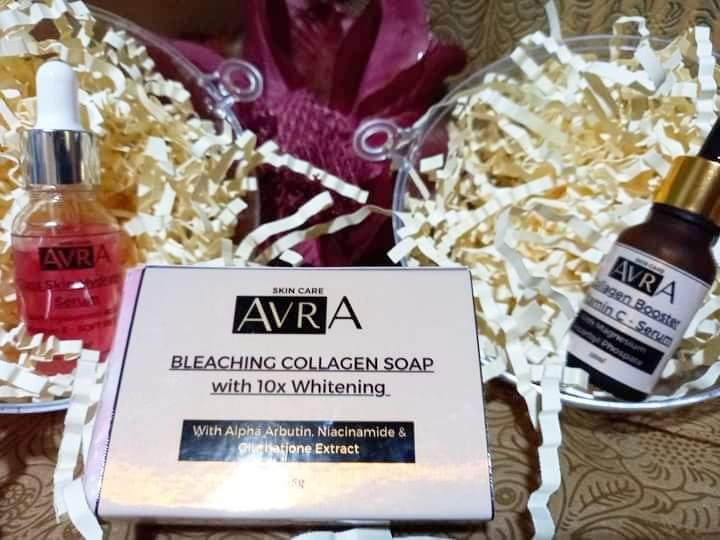 Achieve a dewy, korean looking glass skin by using AVRA skincare products like Bleaching Collagen Soap, Collagen Booster Vitamin C Serum, Glass Skin Hydrating Serum This is the product that i'm using.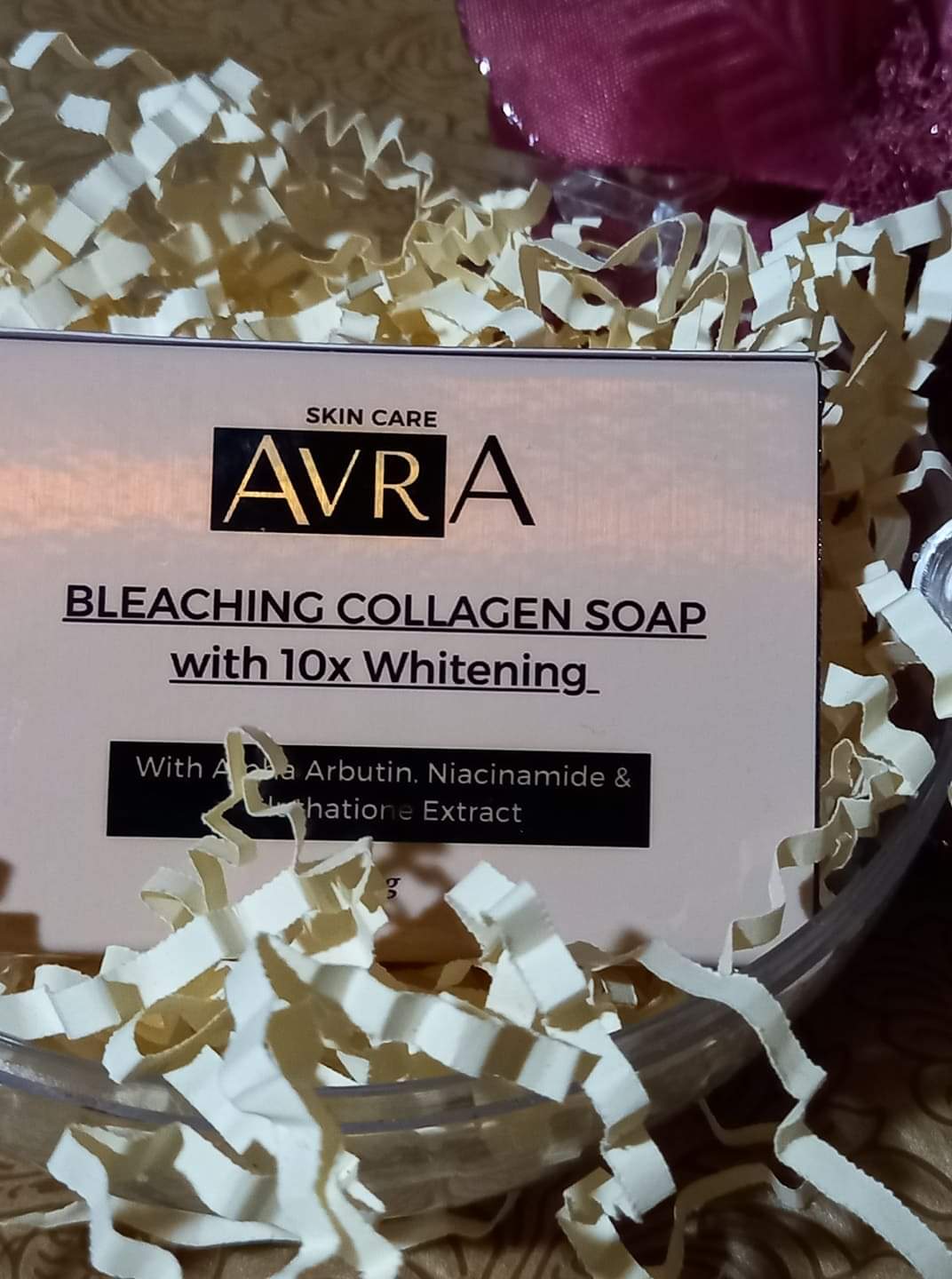 First is the Bleaching Collagen Soap it has a micro peeling effect, it lightens dark spots while giving your skin a youthful glow. It also has SPF 20. Love the Coconut Oil and Shea Butter ingredient that retain the skin's moisture.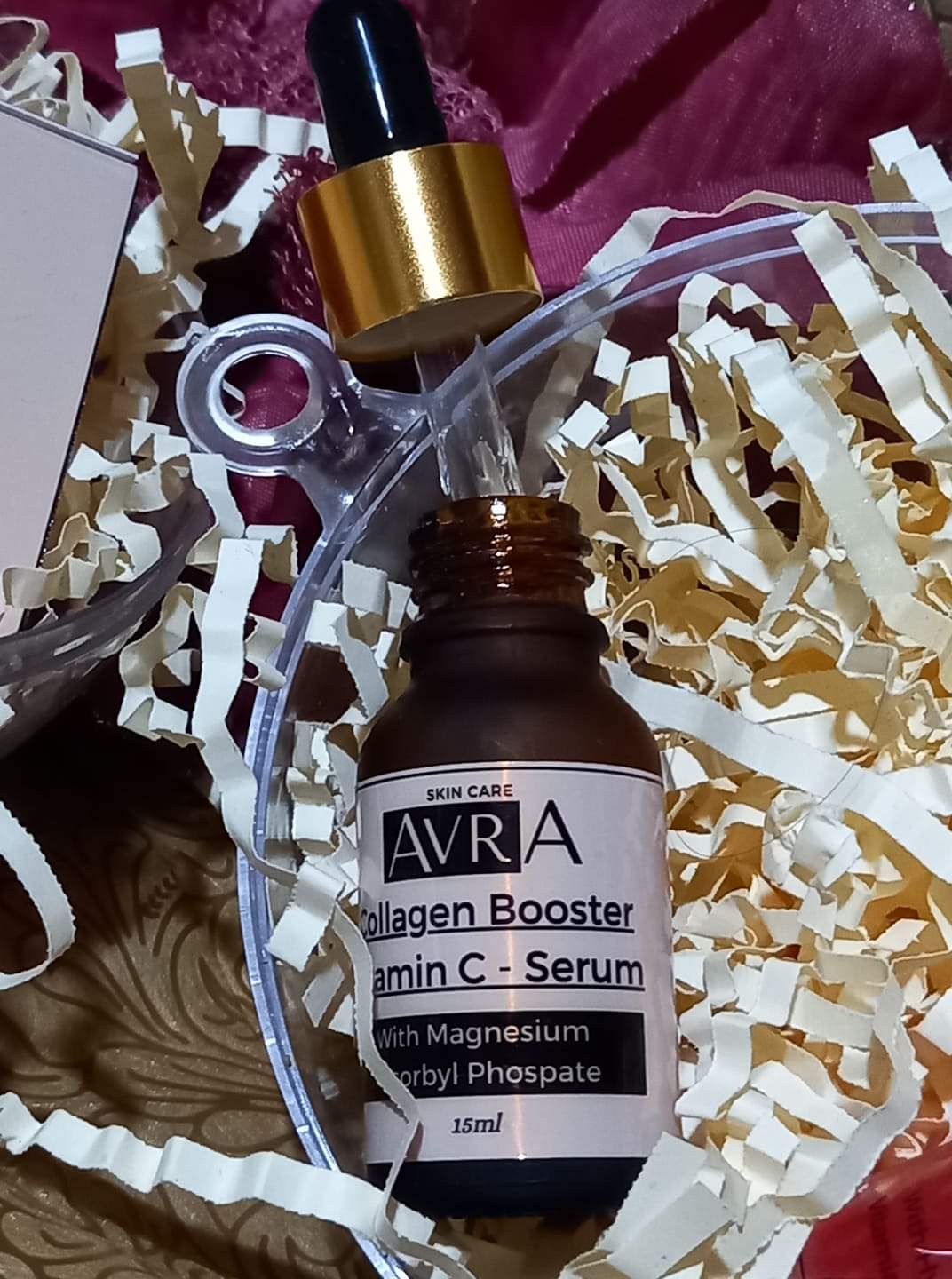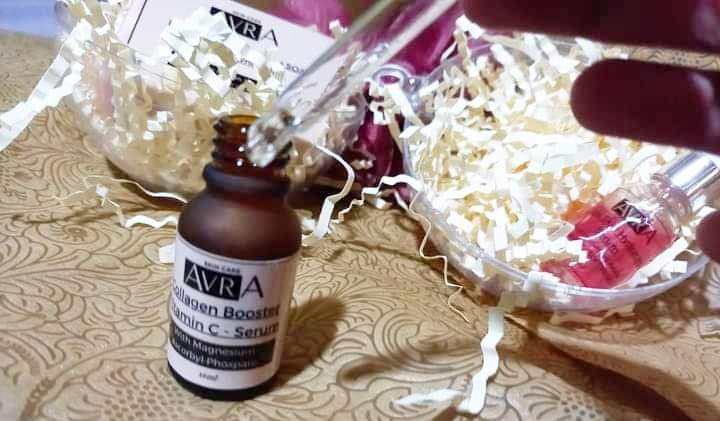 Next Collagen Booster Vitamin C Serum, we all know that Vitamin C is another vit that keeps our skin healthy.
2-3 drops of Vitamin C with Serum mixed with lotion then apply on skin. Or just 2-3 drops apply after your skin moisturizer will give you a poreless radiant looking skin. No more dry and dull skin days for you. Soothing and hydrating formula that lighten dark areas or dark spots. With Magnesium and Ascorbyl Phosphate.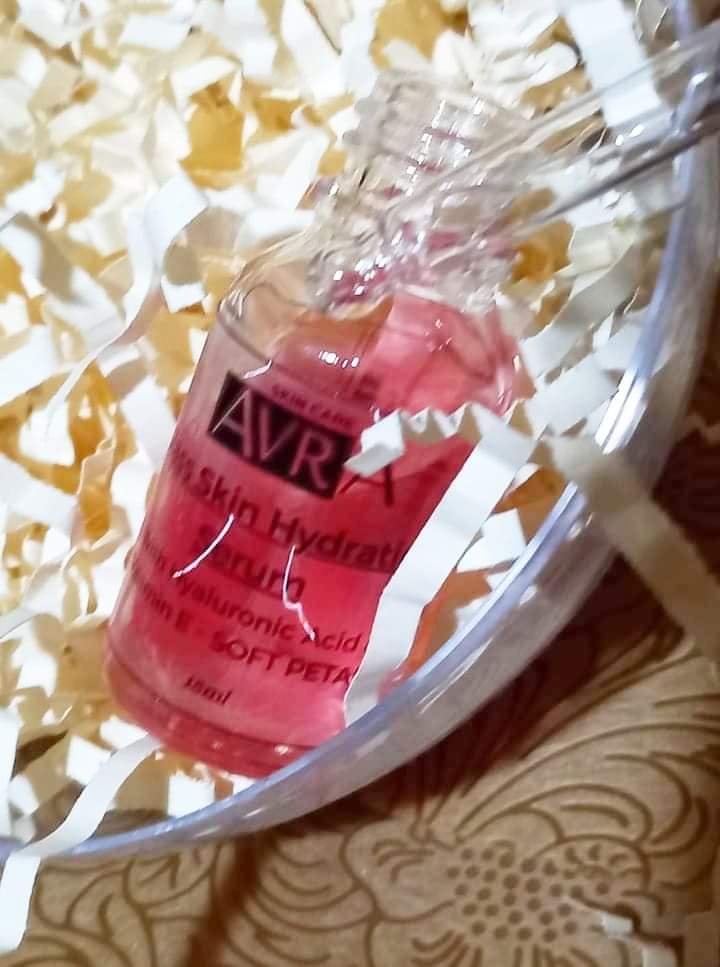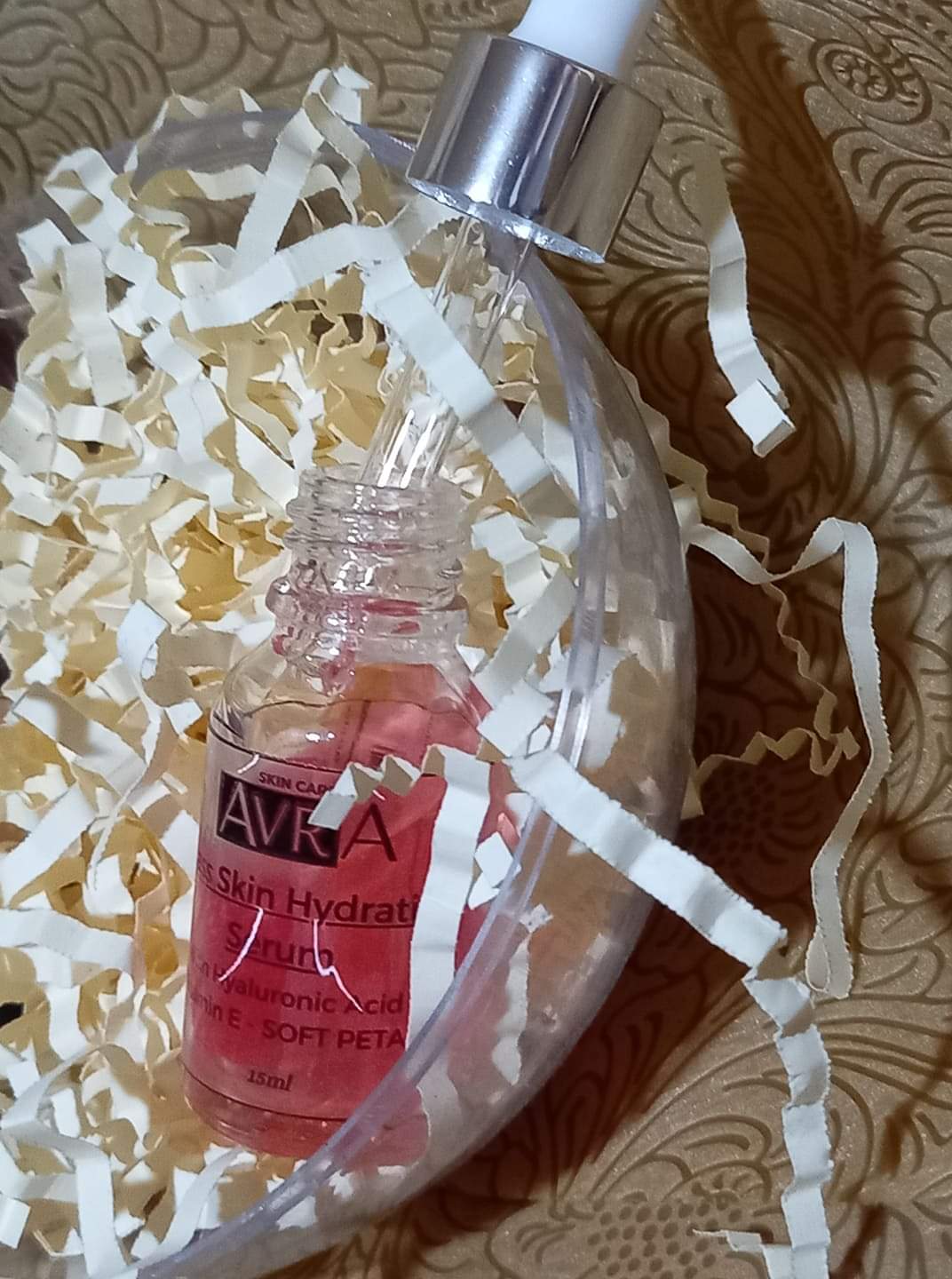 Lastly is the Glass Skin Hydrating Serum which has Hyalunoric acid, Vitamin E and Rose Petals. From the ingredients itself you can see that it has Vit E which we all know is a skin vitamins. Rose Petal which gives a wonderful scent and smooth glass texture. The hyalutonic acid will help hydrate, calm, brightens and give a firming effect on your skin. Brings back the vibrancy and bounce. Glassy, luminous translucent-looking skin is well achieved when hydrated.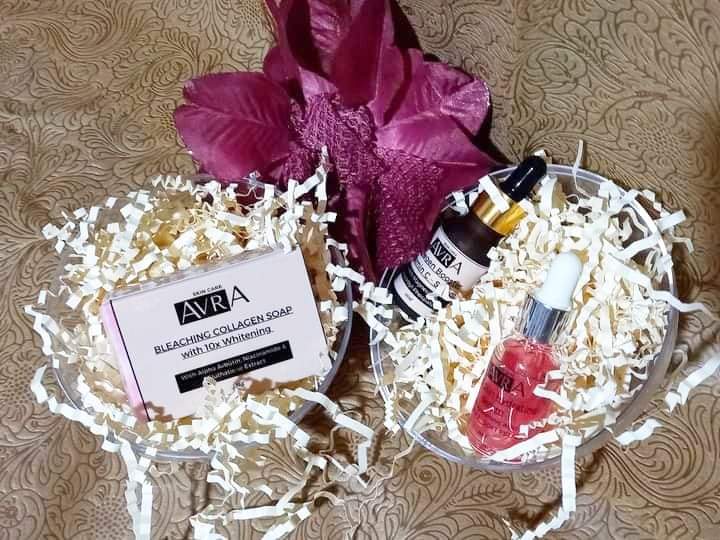 Personal Insight
AVRA skincare is perfect for all types of skin.
Upon using the product first i had a pimple on my nose so it dried up easily. I seldom had pimples because i have a combination skin. I didn't feel any irritation on my skin because of the ingredients they used. I love the effect on my skin for 5 days and the scent of their serum.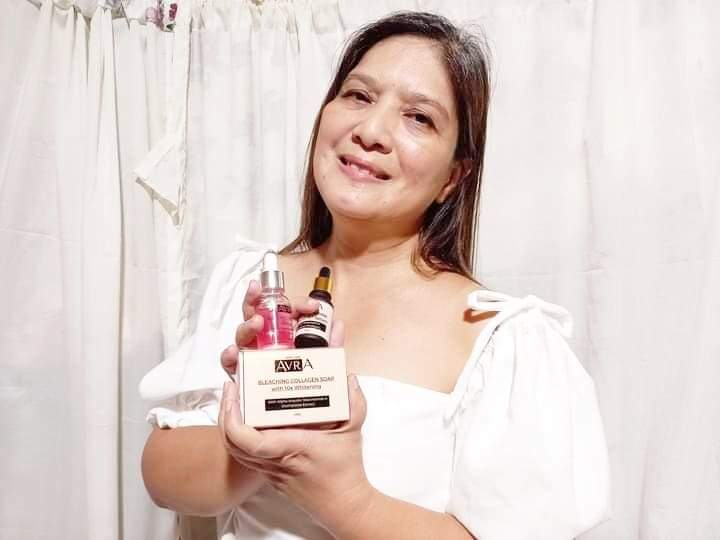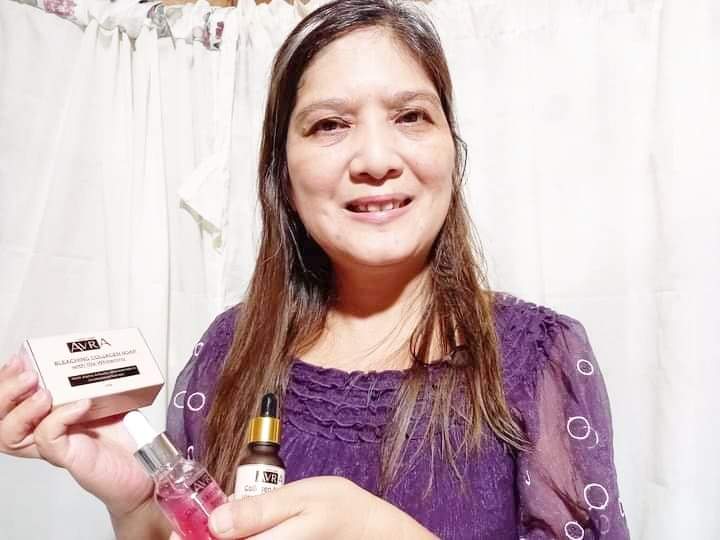 Locally made product with quality.They have a very wonderful skincare product. Let us support local sellers and manufacturers.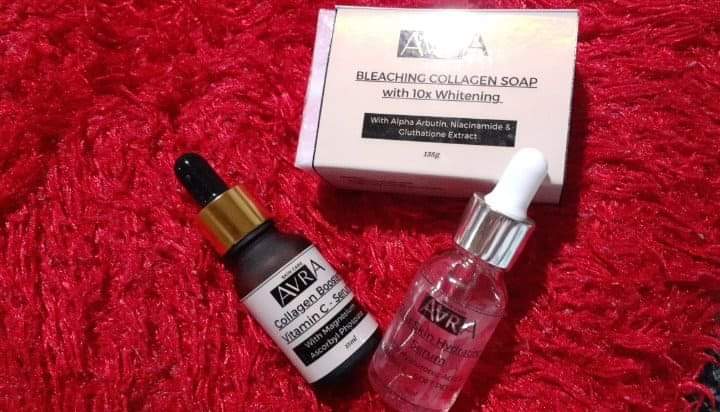 Visit and follow their fb and ig page.Www.facebook.com/avraskincareWww.instagram.com/avraskinph
Also available in shopee
https://shopee.ph/product/484163310/9682382641?smtt=0.484182888-1631173891.9
Read more about different stories of people, product reviews and events here on my blog and follow me on my social media accounts.
Read my column "Don't Miss This" at The Rizal Weekly Post
IG Name: www.instagram.com/Homeschoolingiscool
FB Name: www.facebook.com/ armi.pineda
Fb page:https://www.facebook.com/Homeiskoolcom
Www.facebook.com/HomeschoolWorld
Www.facebook.com/Kawaiibeautyandlifestylecom
Www.facebook.com/Mimiworldnet
YouTube Account: https://youtube.com/channel/UCAEszY-nm4XIPSphcppyilw
TikTok Account: https://vt.tiktok.com/ZGJkEHsLh/
Blog Site: www.Homeiskool.com
Www.Mimiworld.net
Www.Kawaiibeautyandlifestyle.com
Twitter
Www.twitter.com/Armipazpineda