ASEAN Music Showcase Festival takes its showcase and artist and business networking activities in-person in Singapore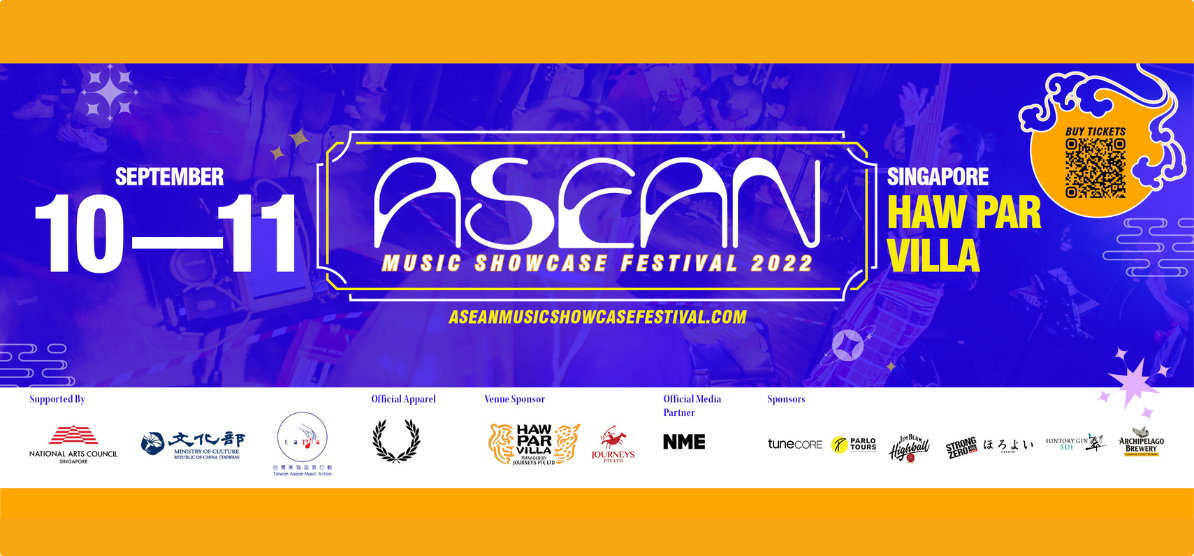 ASEAN Music Showcase Festival (AMS) is not only taking its first in-person showcase in Singapore this weekend (September 10-11) but will also be hosting several artist-centric activities that aim to personalize their experience in industry outreach but also optimize opportunities to connect with AMS' international delegates that boast a wide variety of expertise and backgrounds in the music industry around the world.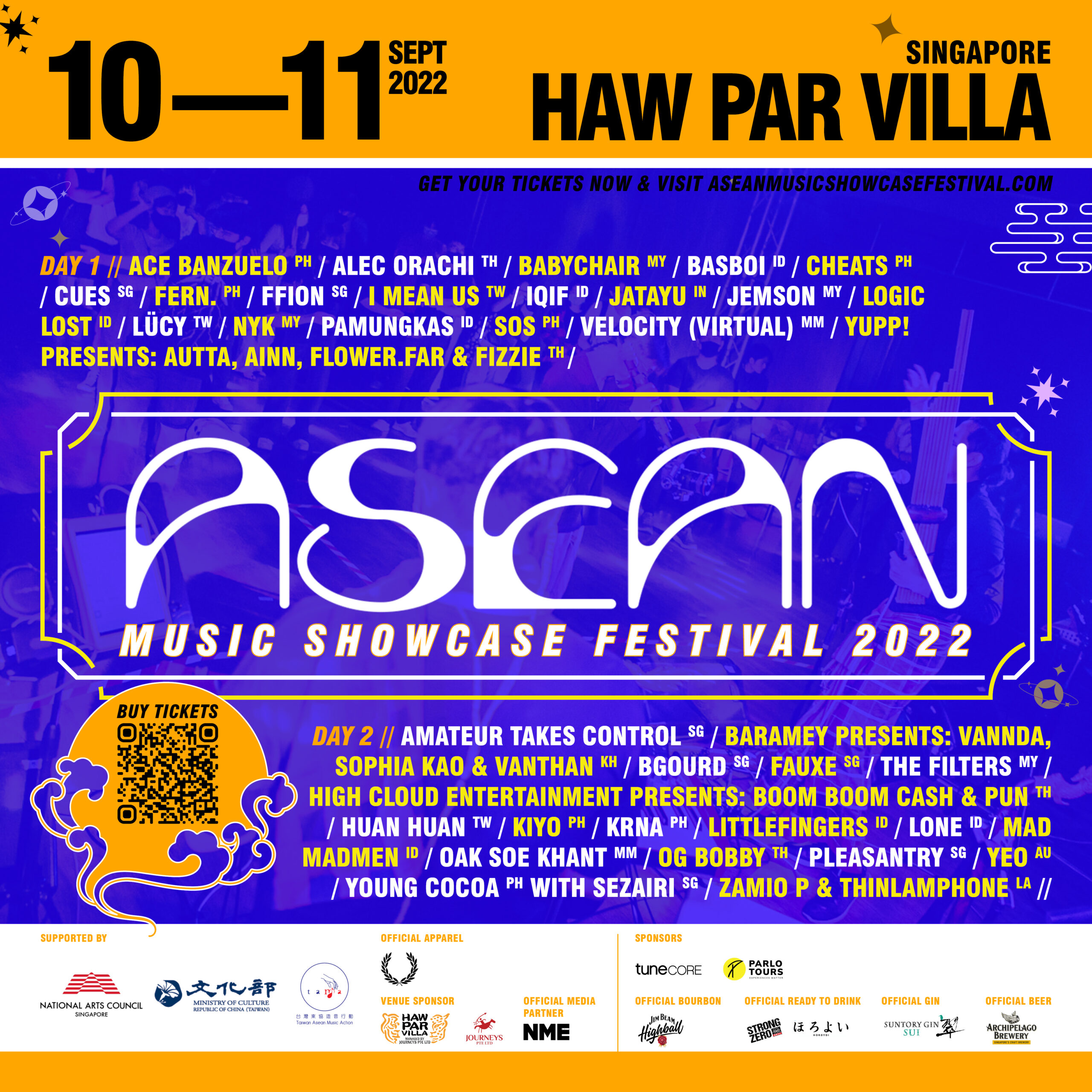 As borders start to ease restrictions, more than 30 music acts and music industry delegates from ASEAN and beyond will be flying to Singapore this coming weekend in person—the first live event since AMS held its first edition online in 2020.
On September 9, an invite-only welcome party hosted by the AMS founders and organizers will formally kick off the showcase, a chance for artist performers and the delegates to meet each other. Artist networking sessions will be held officially on the early afternoon of Saturday, September 10, from 12:00 PM onwards before the first-day showcase starts at 3:00 PM.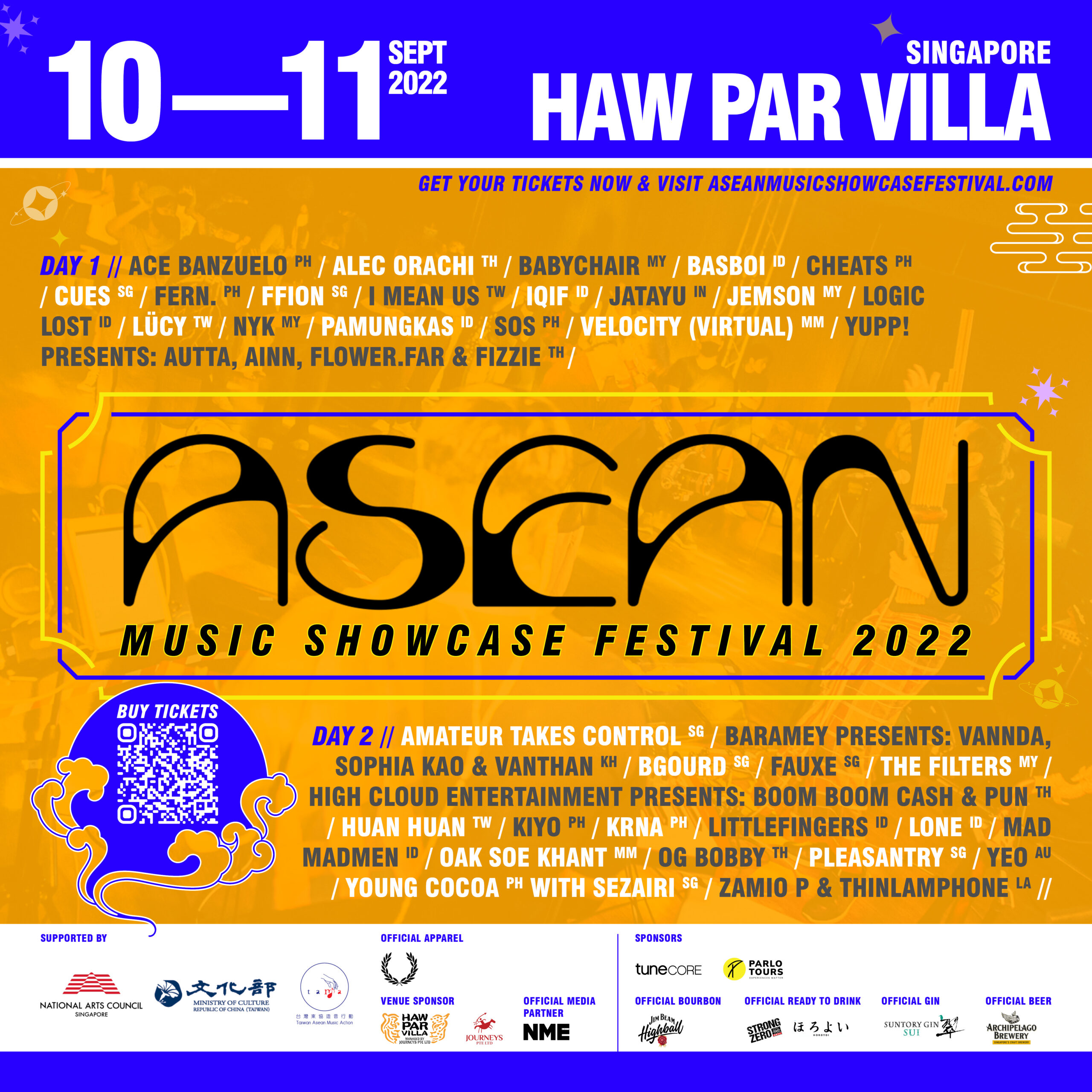 The artist networking sessions will consist of speed meetings, where artist performers can sit down with delegates to discuss opportunities, which can be extended to private meetings upon request. A designated outdoor networking area for artists and delegates will be available at the showcase venue, Haw Par Villa.
As this year's edition of AMS expands its pool of performers, now featuring artists from Cambodia, Indonesia, Laos, Malaysia, Myanmar, Philippines, Singapore, Thailand, as well as non-ASEAN markets Australia, India, and Taiwan, there are also more than 60 music industry delegates with backgrounds, from artist management to live show businesses who will be in attendance, with a few joining in remotely.
In the tradition of the past AMS editions, music fans from all over the world will continue to enjoy this year's in-person showcase sets in Singapore and the virtual showcases from the comforts of their own home—which will be broadcasted live via AMS's official YouTube channel on both days.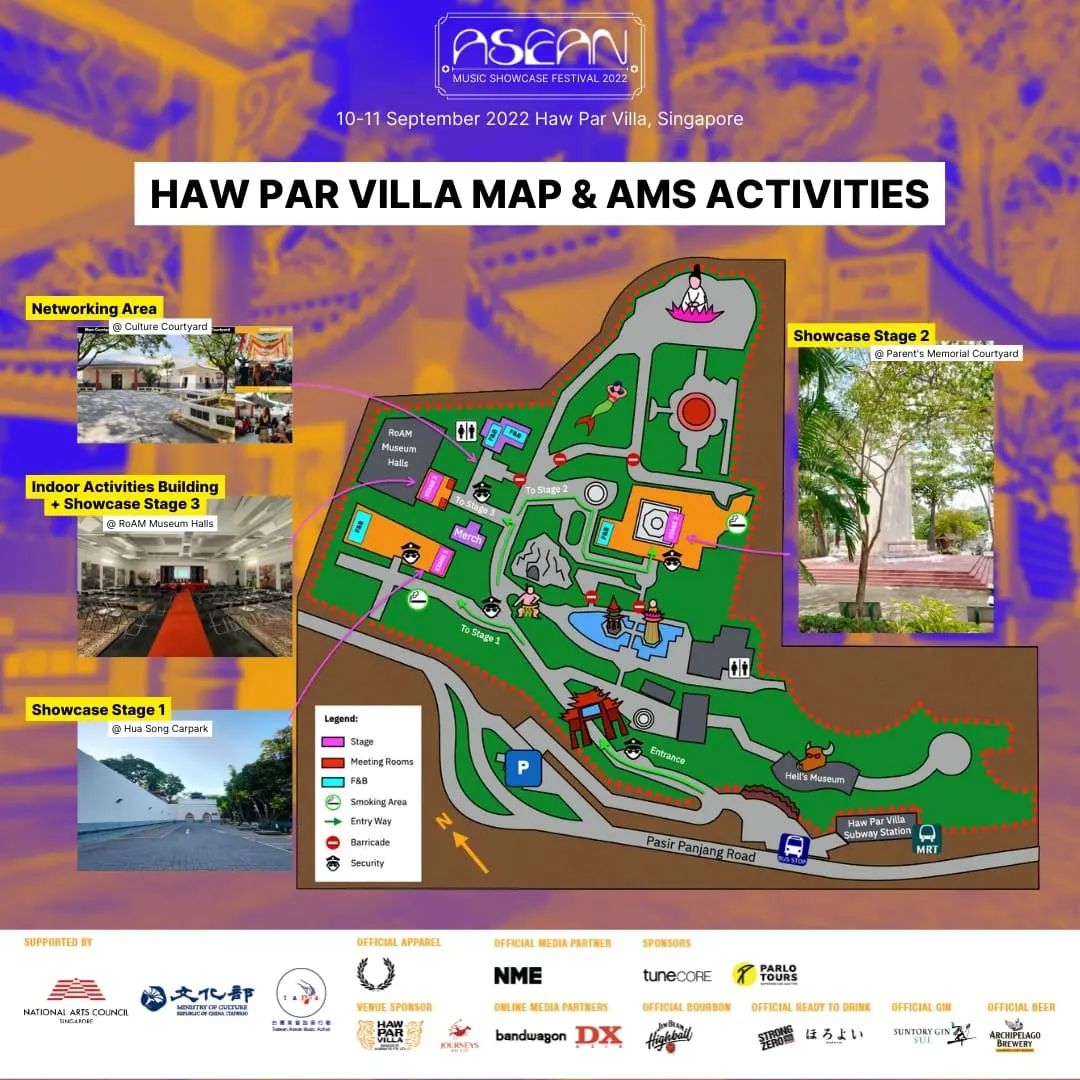 Tickets to ASEAN Music Showcase Festival 2022 are still available to purchase online via Sistic at https://www.sistic.com.sg/events/asean0922.
For more information about the third edition of the ASEAN Music Showcase Festival, visit the official website.
About the ASEAN Music Showcase Festival (AMS)
AMS is co-organized by Fungjai, NYLON Thailand, and Bangkok Music City from Thailand; Steady State Records from Singapore; SRM from Indonesia; City Roars Festival from Malaysia; The Rest Is Noise PH from the Philippines; Baramey Production from Cambodia; and Monsoon Music Festival and Swan Zoo from Vietnam.
AMS 2022 is proudly supported by the National Arts Council, Taiwan ASEAN Music Action (TAMA) – supported by the Ministry of Culture, Taiwan, with Haw Par Villa – managed by Journeys Pte Ltd as venue sponsors, and TuneCore as a general sponsor.
For Feature/Promotion and reviews follow me
⬇️⬇️⬇️⬇️⬇️
Read my column "Don't Miss This" at The Rizal Weekly Post
IG Name: www.instagram.com/Homeschoolingiscool
FB Name: www.facebook.com/ armi.pineda
Fb page:https://www.facebook.com/Homeiskoolcom
YouTube Account: https://youtube.com/channel/UCAEszY-nm4XIPSphcppyilw
TikTok Account: https://vt.tiktok.com/ZGJkEHsLh/
Blog Site: www.Homeiskool.com
Twitter
Www.twitter.com/Armipazpineda
Other social media accounts
Www.facebook.com/Homeschoolingiscool
Www.facebook.com/Mimiworldnet
Www.facebook.com/Kawaiibeautyandlifestylecom
Www.facebook.com/Hometowngoodiesandservices
For collaboration you can email me at Armipazpineda@gmail.com