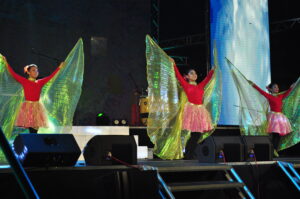 Taga-Alog 2019 Grand Concert happened last November 9 to revive the beauty of Pasig River. We all know that Pasig River is part of our Philippine History and our Ancestors are so proud of it. There was even a kundiman song entitle
To make Pasig River blue again, waters clear enough to reflect the blue skies above it—this is the vision that led NCCA, PRRC, and PETA to come together and create Taga-Alog 2019, a campaign that aims to voice awareness on environmental issues through the use of the arts. Taga-Alog, literally shakers, is inspired by the old Tagalog term for "people from the ford." With this, the campaign wants to build a community of River Warriors—ambassadors who share the campaign's values of environmental awareness and responsibility for the rehabilitation of the Pasig River.
After a series of efforts and activities throughout the year, Taga-Alog concludes with ASUL: The Taga-Alog 2019 Grand Concert held on November 9, 2019 at Rizal High School, Pasig City. Together with 4000 passionate people who gathered to support the event, the culminating concert hosted by Pepe Herrera and Yesh Burce celebrated the fruits of its cause through a night of music and commitment.
ASUL: The Taga-Alog 2019 Grand Concert was made possible through the support of the local government of Pasig City. "Hindi lang ito tungkol sa kasiyahan, kung hindi sa pag-raise ng awareness sa Ilog Pasig," Pasig City Mayor Vico Sotto said in his opening remarks.
Advocating through the arts
Among the main highlights of the event was the awarding of the winning entries from the various capacity-building activities for different artistic channels that Taga-Alog and its stakeholders had hosted.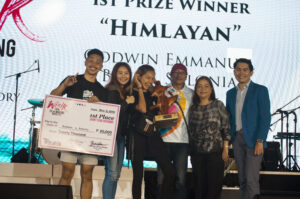 Wisik Short Film Making Workshop awarded the first place to "Kung Hindi Ikaw" by Royce Divine Oficial, Jessie Stephen Guevara, and Misty Shane Eneria for Public Service Announcement Category. Coming in on second place was "Hatol" by Kristel Joyce Micael and Marjorie Marciano, and on third place was "Eco Basura" by Jhon Rheymel Lunes, Queenie Valdoz, Sandra Aguzar, Joseph Aquino, and Shiela Marie Salas.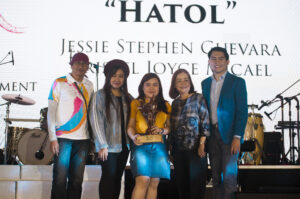 "Himlayan" by Godwin Emmanuel and Benj L. Solania tops the competition's Creative Category. "Obra" by Mary Franz D.R. Salazar, Emman Olasiman, Janaya Danielle Parungao, Ervin Miranda, and Sofia Chantal Perez won 2nd place while Geoffrey Jules N. Solidum and Christine Jane B. Almira's "Tinig Ni Pasig" placed third.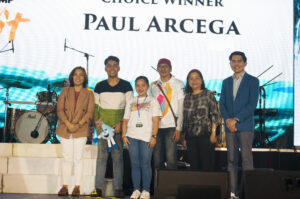 Gian Lorenz M. Violago's "Pinta" won the Audience Choice Award.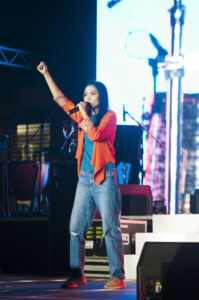 TampisAwit PhilPop Song Writing Competition 1st placer Suzanne Q. Samson showcased her musical masterpiece "Ilog Pasig Laban" live on stage with a powerful performance that was arranged by veteran songwriter Jungee Marcelo.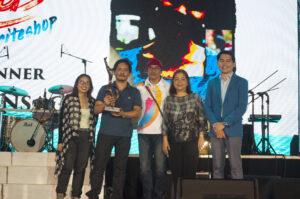 "Bangon, Ilog" written by Gaerard Allen de Leon and Rica Jane U. Francisco and "Kayang Kaya" by Randy Quisora Pusing won 2nd and 3rd place respectively.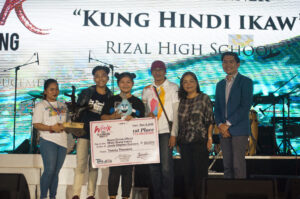 The piece "Patuloy" by Paul Arcega was hailed Maynilad Audience Choice Winner.
For the literary arts, Khamille Anne Linsag of Davao City bagged the first place for Lagaslas Children Story Writing Workshop Competition with her story "Budi."
The winners received special Ipo trophies from Maynilad.
United with Music
True to the campaign's advocacy of utilizing arts as platform of promoting environmental awareness, everyone's commitment and oneness was strengthened as different performers light up the night with their melodies.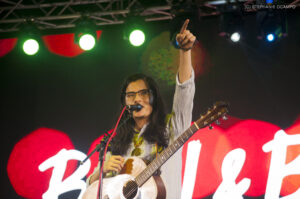 Taga-Alog ambassadors Noel Cabangon, Aicelle Santos, and Ben&Ben shared their talents through songs that went right through the hearts of the listeners. Other performers who supported the cause, including Gloc-9, KE, Talahib People's Band, Pasig City Band, and singers and dancers from PETA, also made the musical moment special.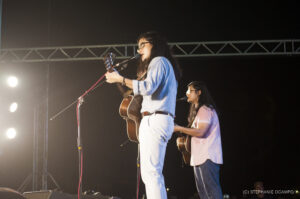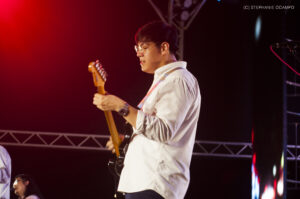 Everyone is a River Warrior
Everyone stood up and raised their right hand as Taga-Alog's Project Director Mr. Raul Alfonso lead the oath taking of the River Warriors. Within the commitment setting is the enumeration of Taga-Alog's signature campaign—the 6Rs of caring for the environment: refuse, reuse, reduce, recycle, respect the environment, and rehabilitation through the arts.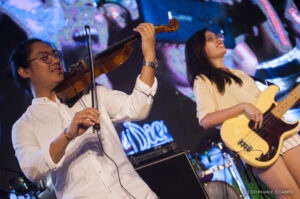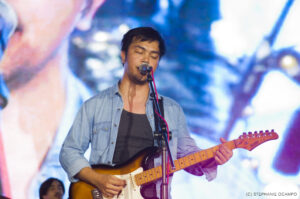 Ambassadors Noel Cabangon and Aicelle Santos also shared some ways everyone can do to help on the Pasig River's rehabilitation. One of which is minimizing the consumption of single-use plastics by bringing one's own utensils and tumblers especially when going out. The ambassadors also encouraged everyone to speak up and step forward if they witness activities that can harm the environment.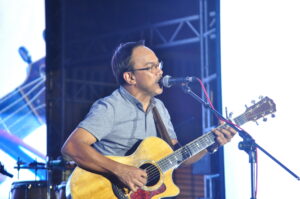 "Dapat lahat tayo, maging ambassador. Lahat tayo magpamulat sa bawat isa at magtulung-tulong para sa rehabilitasyon ng Pasig River at kapaligiran natin sa kabuuan," Taga-Alog's ambassadress Aicelle Santos said.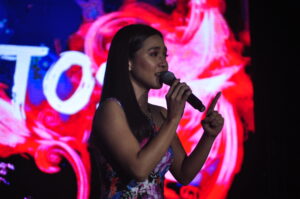 Taga-Alog believes that the Pasig River is very alive, and with the 6Rs, it will someday be that same old beautiful river across the metro where children can swim and fish can live in.
May ningning na, mayroon nang sigla, may mga parte na na malinis, at tuluy-tuloy naman ang rehabilitasyon. Bilang isang ambassador, nais ko pong ipamahagi sa mga tao na mayroon po talagang pag-asa ang Ilog Pasig," Noel Cabangon assures everyone.
With timeless platforms such as the arts, Taga-Alog's advocacy not only breathes life to the revival of the Pasig River, but also inspires many Filipinos to stand as one in conserving the beauty of our natural resources.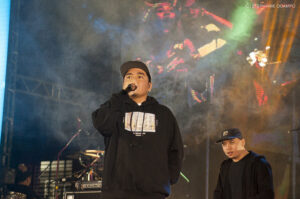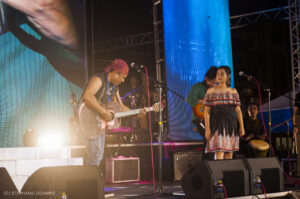 For more information, visit the Taga-alog official Facebook page www.facebook.com/TagaAlog or email nccatagaalog@gmail.com
Thank you for visiting my site. Please do follow my other social media accounts  and my column "Don"t Miss It" at The Rizal Weekly Post Www.facebook.com/HomeschoolWorld
Www.instagram.com/Homeschoolingiscool
Www.twitter.com/Armipazpineda
Armipazpineda@gmail.com
Youtube @mrs.pineda