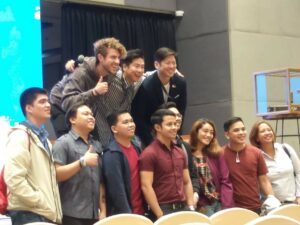 Baristas unite at the 1stPH National Barista Assembly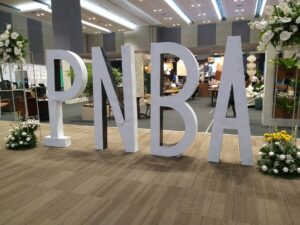 World coffee experts and Ieaders sees a brighter future for the country's baristas, as they join together in a day of learning and fellowship over cups of the country's best tasting coffees, at the first-ever Philippine National Barista Assembly.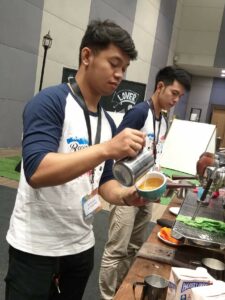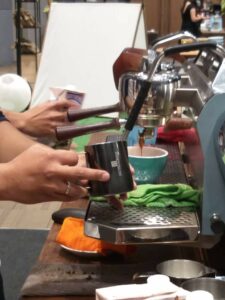 The event, which happens at the SMX Convention Center Aura in Taguig City, aims to unite Filipino baristas and bring back the Philippines on the global coffee spotlight through a sustainable coffee economy.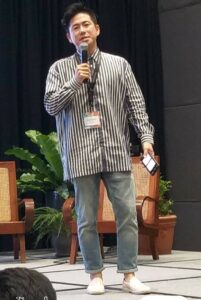 Renowned world barista experts lead the line-up of speakers at the Assembly. 2018 World Barista Champion Head Judge, Ross Quail, talks about the "Factors affecting Specialty Coffee;" 2014 World Barista Champion, Hidenori Izaki, shares about the, "Ten tips to win in the World Barista Championship,' 2016 Bedin Comandante Champion, Joe MC Taggart, discussed about "Grinding and Brewing;" and the 2014 Outstanding Filipino (TOFIL) awardee and business speaker, Francis Kong, delivers a 2-hour free training on leadership.
The topics discussed at the Assembly are aimed at honing the baristas' skills and character that will guide them to build a successful career and to be at par with baristas worldwide.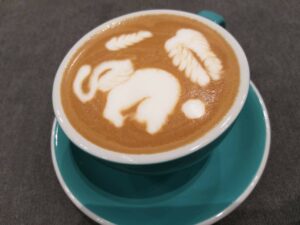 To provide a platform for coffee professionals, enthusiasts, and baristas to showcase their skiils, the Assembly features various competitions happening simultaneously, such as the Ultimate Barista Challenge, Comandante Grind and Brew Cup, and Latte Art Throwdown. The competition aims to encourage baristas to bring out their potentials, creativity, and skills in coffee crafting and related art. Moreover. it is also about inspiring everyone to elevate their skills and aim for excellence in then service and presentation to meet world-class standards.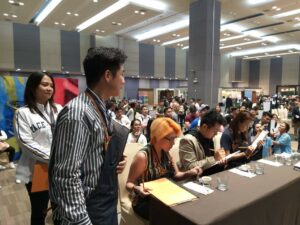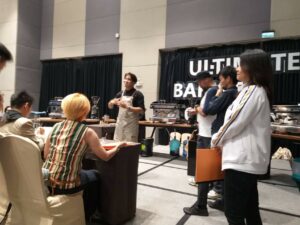 The Barista assembly is spearheaded by Michael Harris Conlin, president and CEO of Henry & Sons, and the country's 2019 National Barista Champion and first Filipino to qualify at the World Barista Championship. Conlin is determined to spearhead activities that would bring together baristas from all over the country. Baristas who joined the pocket events, dubbed "Baristas Quest," in Luzon, Visayas
and Mindanao, are joining the event.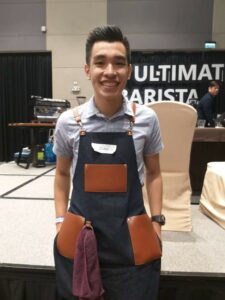 Congratulations Gian Carlo Valencia Champion of the Ultimate Barista Challenge
The event was carried out with support from Conlins, Acaia, Comandante, Slayer Espresso, Astoria, Eurotel, Fujifilm Philippines, Fundador, he Bar Gin, Zabana, Lia's Cakes in Season and Manila Standard.
For more information regarding the first National Barista Assembly, visit
www.facebook.com/baristasquest or contact Tony Dy at O917.153.1188.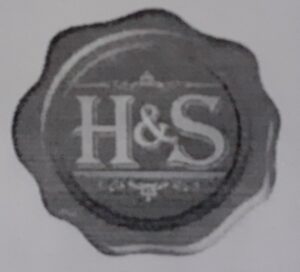 About Henry & Sons: Henry & Sons is a holistic coffee solutions company. it offers premium roasted coffee. top-of the-line coffee machines, accessories, as well as training to suit various chailenging demands. it is committed in promoting the local coffee scene through events and programs that support the sustainability of the Filipino coffee industry.
Thank you for visiting my site. Please do follow my other social media accounts Www.facebook.com/HomeschoolWorld
Www.instagram.com/Homeschoolingiscool
Www.twitter.com/Armipazpineda
Armipazpineda@gmail.com
Youtube @mrs.pineda