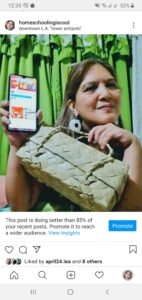 Dream Becomes A Reality at SoShop! by LBC!
Even before the new normal of online shopping boomed, i was an online shopper because i see the convenient and a lot of different choices of products
Yes i am an entrepreneur and online selling Becomes Reality at SoShop! by LBC but i never joined any online shop or bazaar all my clients are friends, referrals and relatives. So i find it fun and enjoyed the process. And had the confidence of joining bazaar knowing that my products are unique and attractive.
SoShop! by LBC Opportunity
When i was informed of an online bazaar campaign, i just thought maybe this will be the break I am waiting to showcase my products.
So i signed up and waited for the news if i can be part of LBC's big event. And knowing that I was chosen to be one of the Winner na Social Sellers was an answered prayer. So my journey in preparing the needed requirements started.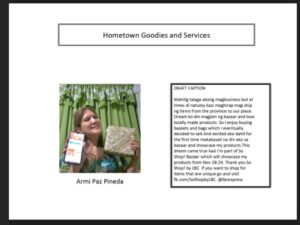 Step to Dream
It was hard at first even if the items are here, i have to choose what products will i highlight and display in the SoShop! catalogue.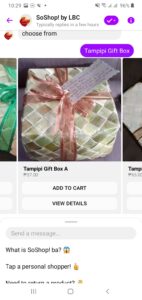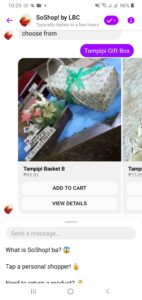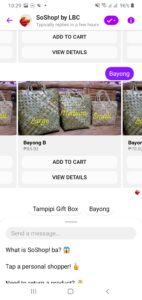 But eventually my friend helped me with the photos and everything. I also posted the link of #SoShopByLBC online bazaar in my social media accts to invite friends and shoppers.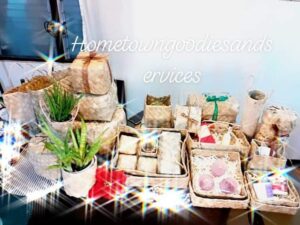 SoShop! by LBC Online Bazaar Livestream Big Day
Hours before the livestream i had mixed emotions, excited, nervous. But happy for my products, because this time Hometown Goodies and Services will be showing the shoppers our beautiful products.
When the time is coming close there I conditioned myself this is the step to my dream. And as i did my livestream it went smoothly at it was fun wiith the host asking me some questions and some shoppers interacting through comments. Wow I can't believe it happened it was an achievement for me. It added in promoting my tampipi, boxes, bayong.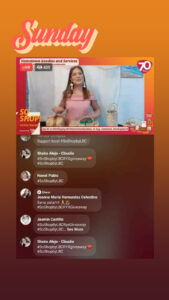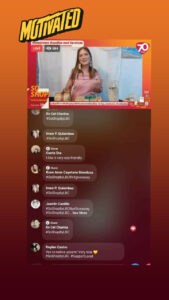 After the livestream I was able to get some orders from the SoShoppers! They clicked the link #SoShopbyLBCHometownGoodies and they will be diverted in the catalogue and can see my products. And it was handled well by the LBC team. Kudos to the team they even sent a 6-wheeler van to pick up my bayong.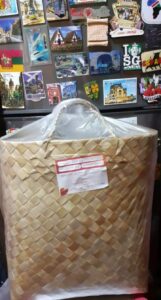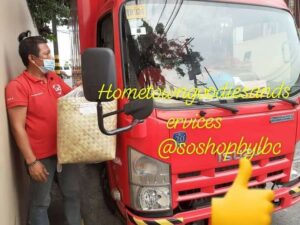 Overall Experience
Wow the SoShop! by LBC bazaar made me fulfill my dream, boosted my confidence on cam and promoted my products not only nationwide but international.
A lot of entrepreneur now are asking how to be a reseller of LBC? I told them i will ask the team for that.
Thank you SoShop! by LBC for the wonderful and great concept of helping online entrepreneur. It was a privilege to be part of this campaign.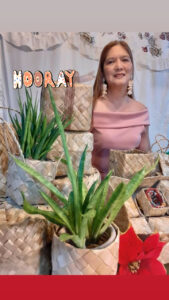 Thank you for visiting my site. Please do follow my other social media accounts and read my column "Don't Miss This" at The Rizal Weekly Post Www.facebook.com/HomeschoolWorld Www.instagram.com/HomeschoolingiscoolWww.twitter.com/Armipazpineda Www.facebook.com/Mimiworld.net Www.facebook.com/Homeiskool.com Www.facebook.com/Kawaiibeautyandlifestyle.com Www.facebook.com/Hometowngoodiesandservices            Armipazpineda@gmail.com Livestream Channel @UPLive @Armi Livestream Channel @Facecast @PCTC_Ms.A YT channel: https://www.youtube.com/channel/UCAEszY-nm4XIPSphcppyilw