Samsung officially launched its best and most premium earbuds yet—the Samsung Galaxy Buds2 Pro, boasting a new sleek design, immersive audio, and crystal clear sound perfect for today's generation. With its exciting features, Samsung's latest hearables are designed to complement the dynamic lifestyles of Gen Z.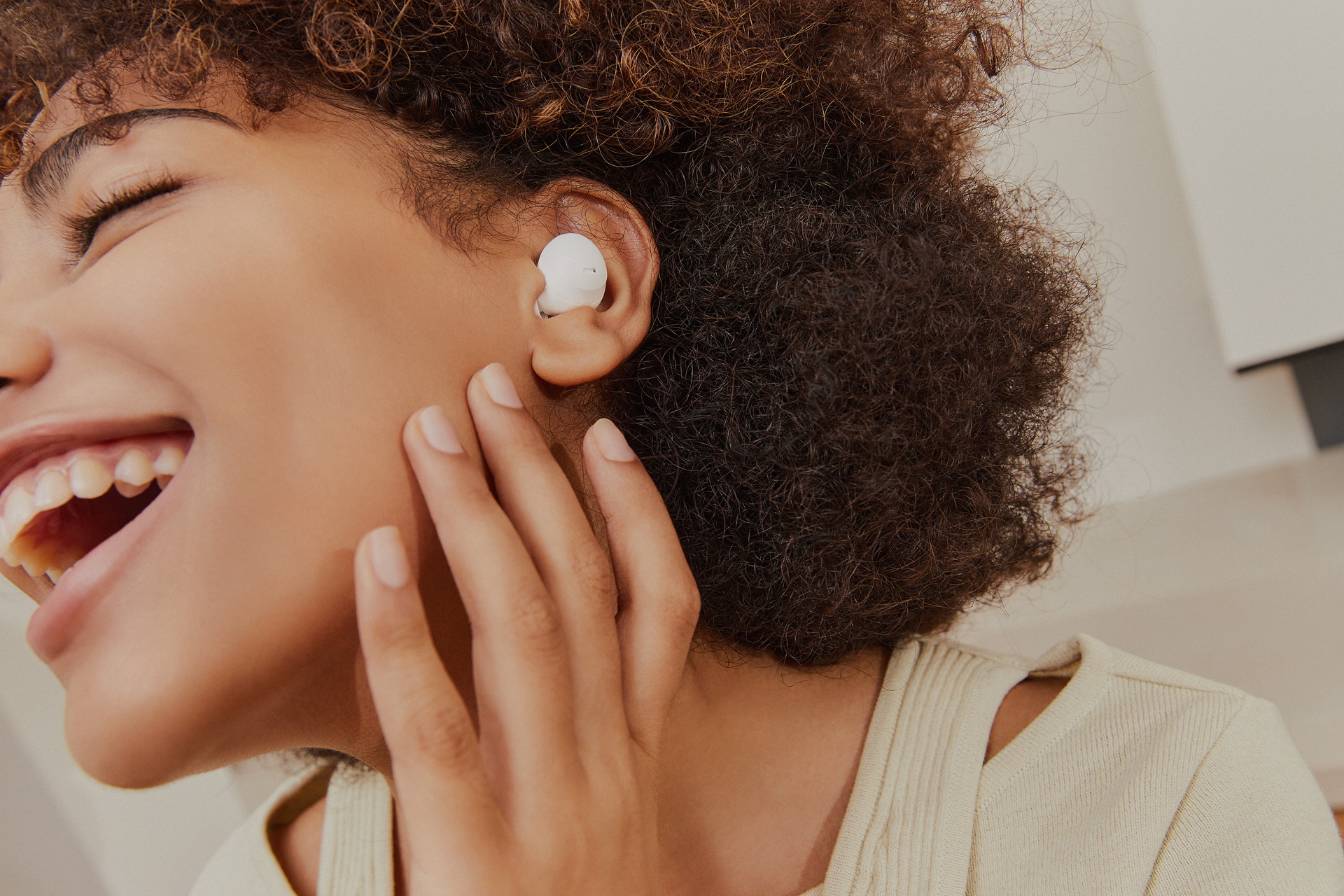 Known to be multi-tasking masters and digital natives, Gen Z consumers will surely love the Galaxy Buds2 Pro not only for its cool aesthetic, but also for the practical functionality it delivers as it helps users go back and forth across real and virtual worlds. Whether it's streaming music while studying or working, watching videos while finishing up chores, or simply escaping to a world of their own with a thoughtfully curated playlist, an immersive audio experience should be every Zoomer's ultimate non-negotiable.
Here we list down the top reasons why Samsung's most premium earbuds yet are ideal for Gen Z's lifestyles:
Tune out the world around you with Intelligent Active Noise Control
In today's world where everything has transitioned to virtual space, having a device that has intelligent Active Noise Control (ANC) technology pays off. This feature comes with a fully adjustable level control, automatic voice detect, and the capability to block up to 99% noise—letting users have better focus as they turn up or tune out the world around them and hear only what's meant to be heard. Those who love to speak during online calls don't have to worry either, because having this feature also means having a three-mic system with high Signal to Noise Ratio (SNR) Windshield Sound Technology, which delivers clear and crisp sound.
Listen to sounds the way they were intended to be heard
There's nothing more satisfying than hearing the sounds of a song move from the left ear to the right ear, grooving into the music instead of with it. This is why the Galaxy Buds2 Pro features Hi-Fi 24-bit audio that produces better mids and highs. It is also custom-built with powerful 2-way speakers with sound by AKG that offer rich and balanced audio. Lastly, it has a 360-degree audio mechanism that can deliver theater-like sound that follows the user's head movements for an exceptional immersive listening experience.
Seamlessly integrate within your tech ecosystem
Using multiple devices is one of the best tricks in the book for those who lead hectic lives and try to balance their responsibilities with their passions and hobbies. That's why it's important that a pair of earbuds allows seamless switching between multiple devices—all without losing its great sound quality. With the Galaxy Buds2 Pro, transferring from one device to another is easy because it gives its users a connected experience.
Enjoy non-stop listening with long-lasting battery
Incredible earbuds sport a long-lasting battery life of up to 18 hours, at the very least in the cradle. It is even better if it comes with a simple, fast-charging feature and an IPX7 water resistance rating, which the Galaxy Buds2 Pro has. Having these will make uninterrupted audio activity possible, no matter what users intend to accomplish for the day.
With the right wireless earbuds, brilliant sound can be enjoyed in every aspect of life. Such seemingly tiny devices can open new possibilities and, in fact, be a daily companion to achieve professional, leisure, and even wellness and fitness goals. Listening to distraction-free, multidimensional music boosts focus and performance not only at school and work, but also during outdoor activities as well as workouts and yoga sessions.
The Galaxy Buds2 Pro checks all the boxes in what Gen Z users must look for in earbuds, making it the ultimate premium gadget accessory for everyday use. The Galaxy Buds2 Pro is now available for only PHP 6,495 in three trendy colors: Bora Purple, Graphite, and White via samsung.com, Samsung Experience Stores, Authorized Samsung Stores, Lazada, Shopee, Abenson.com, and MemoXpress Online.
From September 2 until September 30, customers will enjoy 50% off on the new Galaxy Buds2 Pro with every purchase of the Galaxy Watch5 or the Watch5 Pro. When purchased with the new Galaxy Z Fold4 or Z Flip4, they can enjoy 30% off on the Galaxy Watch5 Series, and 50% off on the new Galaxy Buds2 Pro.
Safe Samsung Shopping
Health and safety protocols are strictly followed in Samsung Experience Stores to keep consumers and employees safe. Adhering to the guidelines set by the Inter-Agency Task Force for the Management of Emerging Infectious Diseases, Samsung has implemented the mandatory use of face masks, and performs frequent sanitation in all stores.
Samsung Experience Stores also has unique QR health declaration codes to promote a safe and contactless contact tracing process. Product demonstrations are done side-by-side instead of face-to-face while keeping the required safe distance of one (1) meter to make sure everyone is socially distanced.
To find the nearest Samsung Experience Store, visit samsung.com/ph/samsung-experience-store/locations.
About Samsung Electronics Co., Ltd.
Samsung inspires the world and shapes the future with transformative ideas and technologies. The company is redefining the worlds of TVs, smartphones, wearable devices, tablets, digital appliances, network systems, and memory, system LSI and LED solutions. For the latest news, please visit the Samsung Newsroom at http://news.samsung.com.
For Feature/Promotion and reviews follow me
⬇️⬇️⬇️⬇️⬇️
Read my column "Don't Miss This" at The Rizal Weekly Post
IG Name: www.instagram.com/Homeschoolingiscool
FB Name: www.facebook.com/ armi.pineda
Fb page:https://www.facebook.com/Homeiskoolcom
YouTube Account: https://youtube.com/channel/UCAEszY-nm4XIPSphcppyilw
TikTok Account: https://vt.tiktok.com/ZGJkEHsLh/
Blog Site: www.Homeiskool.com
Twitter
Www.twitter.com/Armipazpineda
Other social media accounts
Www.facebook.com/Homeschoolingiscool
Www.facebook.com/Mimiworldnet
Www.facebook.com/Kawaiibeautyandlifestylecom
Www.facebook.com/Hometowngoodiesandservices
For collaboration you can email me at Armipazpineda@gmail.com