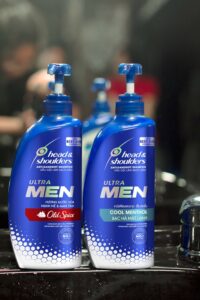 'Tis the season to be jolly, to spread love, and share the spirit of Christmas with your loved ones. Of course, what better way to have fun in the season of sharing when you know your scalp and hair are healthy and flake-free? White Christmas may not happen in our country, but have you checked if your scalp is experiencing a 'Winter Wonderland' from the visible flakes caused by the change in season? Other than the dry air, we can't deny the fact that we were tempted once (or even many times) to skip washing our hair because of the extremely cold water, and we don't even realize that it's a step closer to dandruff.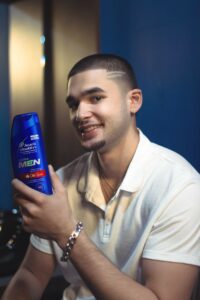 And because people are more prone to dandruff than any other time of the year, here are some tips you can do to fully enjoy a #FlakeFreeChristmas this December.
1. Brace yourself for the cold weather!
As the Ber month starts to enter, some places in the Philippines with higher altitude starts to get colder. You might want to bring out those thick clothing because the sweater weather is coming in! Walk in style with your stylish sweaters, pants, and even boots to protect yourself from the cold breeze. With the northwest monsoon coming in, dandruff is most likely to occur as well in this season because of the dry air and infrequent washing. Using the right anti-dandruff shampoo can cleanse your scalp while keeping the dandruff away.
2. Take it slow. Chill.
It's the perfect time to de-stress! Forget your worries at the moment. Learn how to take things slow and treat yourself. You may visit the mall to check out an interesting flick to watch, eat in a fancy restaurant, or buy some new clothes for the coming holiday parties. You can channel your inner Zen as well by visiting the spa to get a massage or practice daily meditation or yoga at home. Occasionally, a ten-minute walk or a regular jogging also helps to blow off steam.
Being stressed and anxious can weaken the body's natural defenses, making it hard for the body to naturally fight disease-causing bacteria like Malassezia globosa – the main culprit to dandruff. That is why unwinding every now and then is not only beneficial for your mind but also scalp and hair. To complete your total scalp care, use Head & Shoulders! With magnetic lifting foam that removes all traces of dandruff and scalp odor and makes your shower experience more enjoyable with its creamy lather.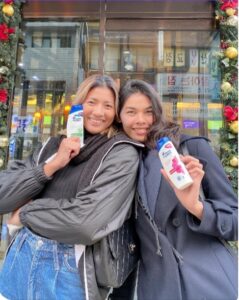 3. Schedule an out-of-town trip.
Tired of celebrating at the same old place? Why not go somewhere you've never been to before? Book a flight or take an out-of-town trip! Explore, discover cities and meet new people from different walks of life. Starting from our country, there are lots of places to visit, and different activities to do. This Christmas, why not experience your first hike in Mount Pulag in Benguet, or go spelunking and sight-see the stalagmites and stalactites of the famously known Sumaguing Cave in Sagada? If you're more of a beach person and would like to avoid the holiday traffic, travel the outskirts of Batangas to snorkel or dive with the fishes or just a relaxing swim at Tingloy or Laiya, or go surfing in the waves of Siargao.
Travelling with a buddy like Head & Shoulders Cool Menthol will also make you feel cool and clean no matter the weather.
4. Reunite with your family and friends.
Christmas is a great time to revisit and create new memories with your family and friends. But as the gatherings and party invites start to turn up, you might overbeat your hair with styling products that cause damages like nutrient loss, split ends, frizziness, breakage, dryness, and hair fall. You may also start to feel itchy from the product buildup that may result to a flaky scalp.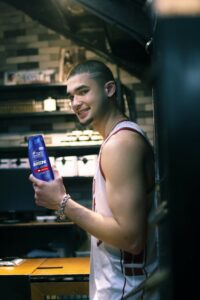 Despite of these fears, you can still feel confident to keep a close contact with anyone with the right shampoo that can keep the itching and soon-to-be dandruff away. Head & Shoulders Smooth & Silky can make your dandruff worries away and nourish hair from the damages. It also has a floral scent that will make your hair oh so fragrant!
Take a look at how our Head & Shoulders digital influencers spend their #FlakeFreeChristmas with their loved ones
(Embed links: https://www.instagram.com/p/B6IUsQfjLkd/, https://www.instagram.com/p/B6F1sAhnmSg/, https://www.instagram.com/p/B6FsZYnHZt7/)
5. Cheers to a dandruff-free 2020
As the year comes to a close, think of ways on how to make a better version of yourself for the next year! Set the goals you want to reach, and achievements you want to have – a new skill, job promotion, a new career, what have you. Everyone sets a healthy lifestyle and eating at the start of the year, but did you know that by living healthily can also be beneficial for your scalp and hair? Eradicating bad fats such as chocolate and dairy may not only good for losing baby fats, but also in having an oily hair. Add vegetables to your diet that are rich in vitamin B to promote hair growth.
Having a #FlakeFreeChristmas
Thank you for visiting my site. Please do follow my other social media accounts and read my column "Don't Miss This" at at The Rizal Weekly Post Www.facebook.com/HomeschoolWorld
Www.instagram.com/Homeschoolingiscool
Www.twitter.com/Armipazpineda
Armipazpineda@gmail.com
Youtube @mrs.pineda