For some, there is a unique excitement in the idea of staying at a hotel. Maybe it's the beautiful bed, the incredibly soft mattress, or the plush carpet under your feet, but being in a hotel gives you a different sense of comfort.
Hotels can offer a different luxury experience that keeps you wishing you had one at home. However, it can get expensive if you plan to stay longer, and it's not like you have all the time to book hotels.
But what if you could actually mimic the hotel experience in the comfort of your own home? What if your bedroom could be just as comfy and elegant looking?
Don't just dream about it. Make it happen! It's about time you gave your room a major makeover and transformed it into the hotel room you always wanted.
Here are some tips and ideas to help you give your room the hotel makeover it needs.
1. Pick a scent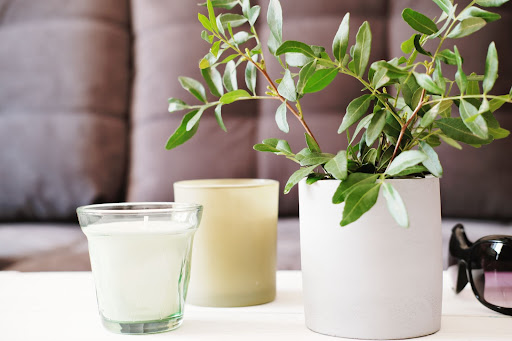 Floral, musky, or fruity? Hotels always have an established scent that makes them distinguishable and enticing. You have plenty of options for giving your room a good smell. You can place scented candles and scent patches around the room or spray the scent directly into the air. However, scented candles can last longer and will give you that luxurious aesthetic.
Furthermore, other than you and your room smelling good, you can also benefit a lot from the scent of your choice. Some scents are calming, can boost your mood, make you sleep better, or improve your concentration.
2. Black out curtains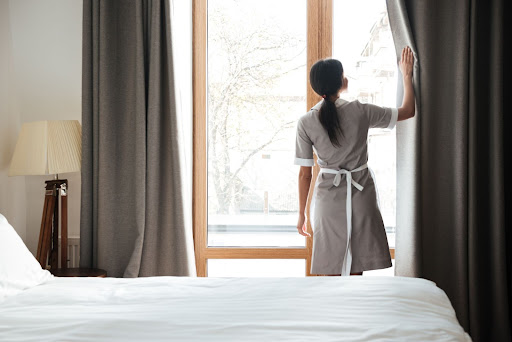 One thing you're sure thankful for hotels is their curtains. No one wants that ray of sunlight disturbing their sleep, especially during the weekends. Black-out curtains are an excellent way to block external light, day or night, so you can finally achieve the best sleep without worrying about anything.
Another pro-tip is to layer your curtains. Your mood may change from time to time, and you might want a lighter feel in your room. Try placing thin and see-through curtains first before layering your black-out curtains. With this, you can switch the look of your "hotel room" to your taste.
3. Invest in your bed and mattress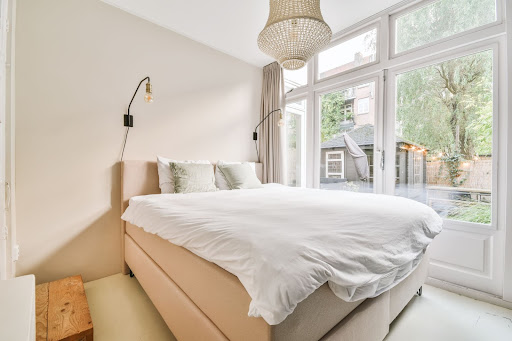 If there's one thing you should spend your money on, it's the bed and mattress. Try to find the most luxurious-looking bed that fits your budget. Invest in a mattress that will make you never want to leave your bed. But if you're someone looking for more affordable options, just a mattress topper is enough to level up your bed. Get that cooling memory foam gel filling you've always wanted!
With your bed and mattress, don't forget to invest in your beddings. Hotels have some of the fluffiest pillows and high-quality sheets. You can always go for the classic, crisp white or be more daring with bright, printed sheets to mix and match. Go for timeless designs or plains if you want a more minimalistic look. Feathers are the best option for pillows if you want a super fluffy one.
One helpful tip is to measure everything before purchasing your beds and beddings. You don't want to end up with a cramped room or oversized mattress and sheets that just don't match. Try adding smaller decorative pillows for a grander feel when preparing the bed.
4. Lighting is a must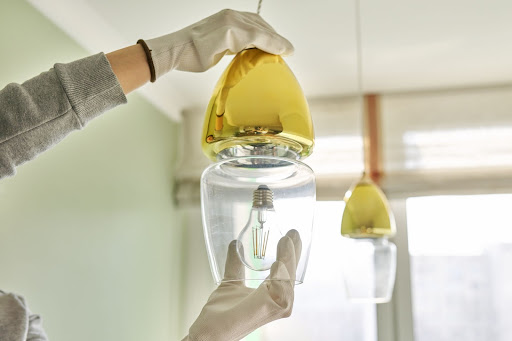 Just changing sheets and curtains isn't enough; you need the proper lighting to mimic those hotel rooms. Place some lamps, or install some chandeliers and sconces in your room. Pick attractive designs that fit the aesthetic or theme you're going for.
Opt for warm lighting to set up a more emotive environment. Buy a light bulb that has a warm color temperature. You can also install some dimmers to add sophistication to your space.
Try to match your lighting with the black-out drapes you plan to place on your windows.
5. Don't forget the bath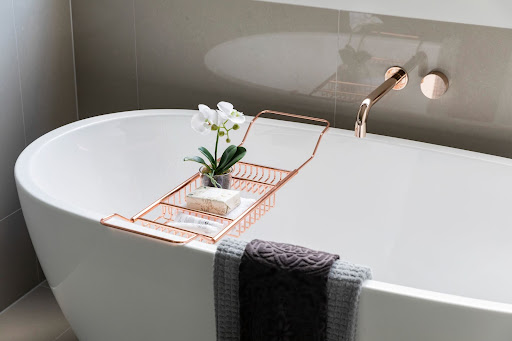 A hotel experience is never complete if you don't have that deluxe-looking bathroom. If you have the budget and want to lavish on the design, you can have someone remodel your area, change your bathroom fixtures, and add statement pieces like bathtubs and modern shower types. However, this is costly and not suitable for every space. You can always improve your bathroom experience with a little budget.
If you don't like your walls, try installing stick-on tiles and backsplashes of your design choice. Another critical element is the plush towels and bathrobes. Buy a set if you can afford one. A cozy robe definitely screams fancy, don't you think so?
Organize your bath products in one space and add some aromatherapy scent to the bathroom to eliminate unwanted smells.
6. Add Your Blooms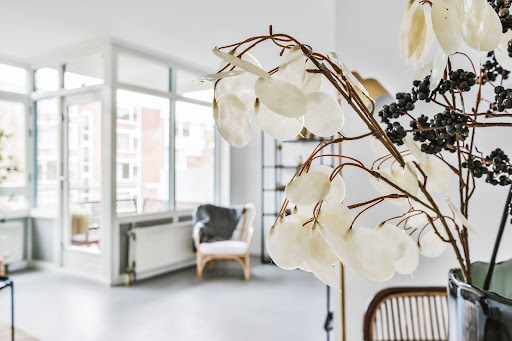 Flowers are an excellent addition to the space. However, some might have busy schedules and end up with dead flowers after a few days. Faux flowers are the best option if you want some lively colors in your bedroom without any worries. Faux flowers only need an arrangement and can stay in your room for as long as you want.
Flowers in a room will surely give it that elegant feel. But if you don't mind the fuss or the responsibility, opt for natural flowers to provide the room with a sense of life and freshness.
Place your flowers near your windows, balcony, or bathroom.
7. Every little thing matters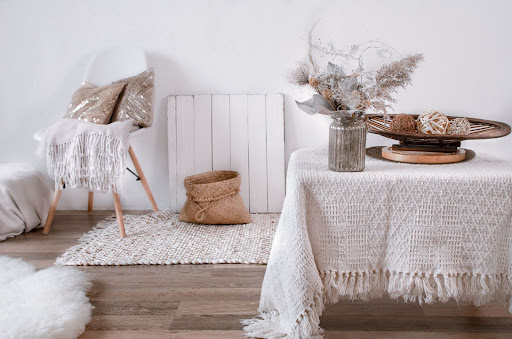 After you finish with the bigger items, don't forget that what completes the hotel experience are the little things like conveniences and pleasing designs.
Give your bedside table a nice touch with some books. Another great addition would be placing a glass or pitcher of water near your bed. Install charging stations near the bed and the bathroom. Place some soft, high-quality rugs near or below your bed. Buy some fluffy slippers.
A pro-tip is to invest in some art design. Whether it's a curated piece or a painting you can hang on the wall, try to place at least one that suits the room's vibe.
The most important tip is always to keep everything clean and organized. The hotel gives you a calming feeling because of one overlooked fact—the cleanliness. Staying in a hotel doesn't bind you to cleaning and looking after piles of laundry and other things.
However, if you want to achieve the hotel feel you're looking for, you need to start getting used to cleaning up after yourself.
While it's nice to give your room a major makeover to make it look like a hotel room, remember that you are on a budget. Don't max out your savings. Take things lightly; you can do them one by one. The most important thing is to be comfortable in your room and enjoy the space you make for yourself.
Find out more about these stories at http://mnlmag.com/ or you can visit http://theluzondaily.com/ for the latest news and updates.