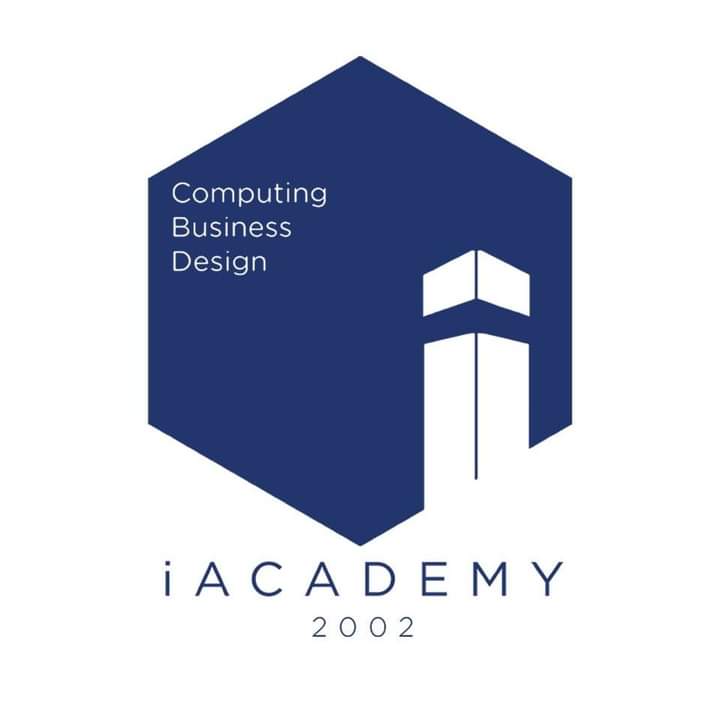 Changing the game for Senior High School students this 2021 is iACADEMY's DRIVE or Design for Remote, Individualized, and Versatile Education. A response to time-specific, structured, and traditional classes, DRIVE offers liberty to students to navigate learning at their speed and acceleration.
On July 3 and 10, iACADEMY will hold #TESTDRIVE, a webinar series for SHS programs aiming to walk through the framework behind individualized and asynchronous learning and illuminate comparative perspectives between traditional learning approaches and DRIVE. The webinars will also provide an overview of the curriculums, guidelines, and instructions on applications.
Imperative to the challenges posed by the confines of space and time, iACADEMY sought to offer learning continuity to individuals who may not have the time to comply with a strict schedule but would like to continue their education. While completely asynchronous, DRIVE offers a maximum of 30 hours of optional consultation per academic year to ensure learning outcomes are met.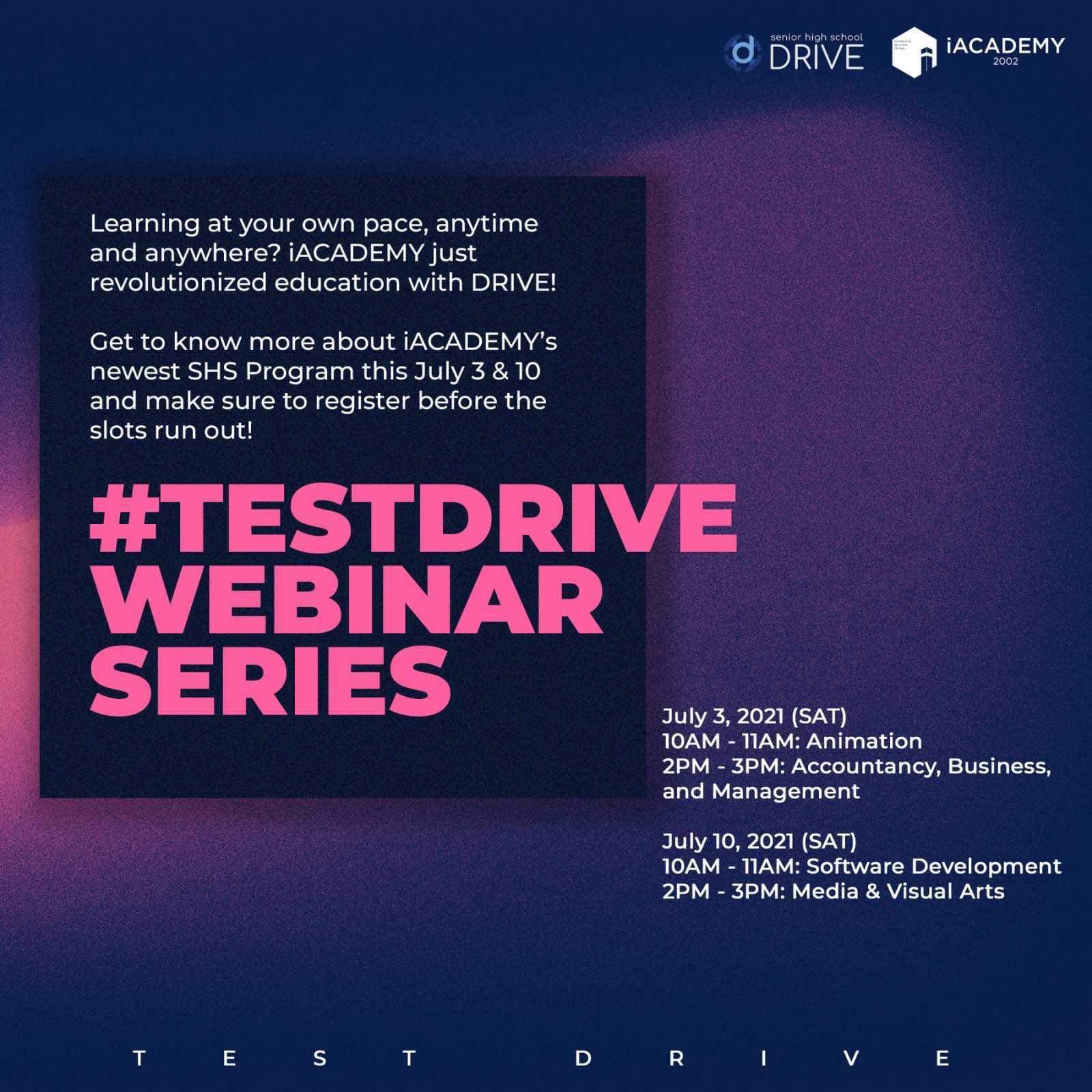 "Here at iACADEMY, the possibilities are limitless. While the world continues to evolve, we too, as an educational institution must be agile and continue to think of innovative ways to offer learning opportunities to our students. We at iACADEMY will continue to uphold our mission that we will change the game," pledges iACADEMY President and CEO Vanessa Tanco.
DRIVE is available for SHS programs such as Animation, Media and Visual Arts, Software Development, and Accountancy, Business & Management.
Pre-register to the TESTDRIVE Webinar Series here:
https://tinyurl.com/TESTDRIVEANIMATION
https://tinyurl.com/TESTDRIVEABM
https://tinyurl.com/TESTDRIVESOFTWAREDEVELOPMENT
https://tinyurl.com/TESTDRIVEMULTIMEDIAARTS
To know more about DRIVE, visit iacademy.edu.ph or send an email to admissions@iacademy.edu.ph. ##
Read more about different stories of people, product reviews and events here on my blog and follow me on my social media accounts. Read my column "Don't Miss This" at The Rizal Weekly Post Www.facebook.com/HomeschoolWorld Www.instagram.com/HomeschoolingiscoolWww.twitter.com/Armipazpineda Www.facebook.com/Mimiworld.net Www.facebook.com/Homeiskool.com Www.facebook.com/Kawaiibeautyandlifestyle.com.
Www.facebook.com/Hometowngoodiesandservices
Email Add: Armipazpineda@gmail.com
Tiktok: Ms armipaz
YT Channel: Armi Paz Pineda https://www.youtube.com/channel/UCAEszY-nm4XIPSphcppyilw