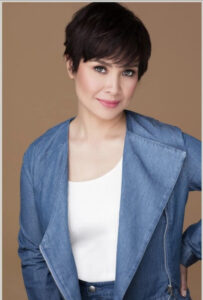 LEA SALONG, KUH LEDESMA & OTHERS FEATURED IN THE MANILA HOTEL'S 2021 COUNTDOWN WITH A CAUSE
Artists like Lea Salonga, Kuh Ledesma, world-renowned soprano Rachelle Gerodias, Korean baritone Byeong-In Park, Richard Reynoso, UP Concert Chorus, and others join The Manila Hotel in a virtual countdown event to mark the coming of the New Year.
In keeping with the long-standing annual tradition that has been in place since pre-war times, The Manila Hotel will still hold a New Year Countdown this year albeit in a different space. Due to the restriction on gatherings, this year's welcome to the New Year will be done virtually via a Zoom viewing. with amazing raffle prizes to be given away.
Guests and customers of The Manila Hotel can join the Zoom party on December 31 from 10pm to watch artists share messages of love and hope through songs, words of encouragement from the hotel's president Atty Joey Lina, and a chance to win the amazing prizes at stake. To join, anyone with a purchase from the hotel is eligible to a raffle ticket for every P3,500 in a single receipt. This includes dining bills from Café Ilang-Ilang, the Lobby Lounge, Roma Salon, and even The Manila Hotel's signature grill restaurant Cowrie Grill in Greenhills; purchases from The Delicatessen, Lobby Shop, and Christmas corner; room bookings for FIT guests; promo purchases; and even Take Out from the regular or the festive menu. Promo period is from Dec 17 to 31, 2020, with cut-off at 10pm on the last day.
The Grand Prize is an overnight stay at the world-famous MacArthur Suite, worth P500,000 (not convertible to cash). A lavish room in the historic Manila
Hotel where war hero General Douglas MacArthur stayed, the stately room has received many illustrious guests over the years, including kings and queens, world leaders, and heads of state. Renovated and modernized, the suite can be booked for special occasions like private dinners and parties, and a luxurious overnight dwelling. The rest of the prizes are suite room and dining vouchers, Prestige memberships, and many others.
The Covid-19 pandemic put a halt to many events this year so an online gathering such as this also gives The Manila Hotel a platform to continue its service to Filipinos that it began in March with the Mabuhay Meals Food Drive for Frontliners; and its partnership with groups like the Rotary Club of Makati Central and others to donate food and PPEs to government-run hospitals like PGH and the Manila Medical Center, among others.
With this event, the hotel is making all its valued guests partners in an endeavor that has no extra cost to them or separate purchase needed. Part of the proceeds of guest purchases eligible in the 2021 Countdown with a Cause and the raffle will be pooled together to brighten the holidays of displaced workers in the city of Manila affected by the pandemic through a partnership with Manila Bulletin's Bag of Hope.
For more information on The Manila Hotel's 2021 Countdown with a Cause, you may call 85270011 or 09989501912. Info and raffle mechanics are also posted on the Manila Hotel's Facebook and Instagram accounts (@TheManilaHotel).
Thank you for visiting my site and reading my article. Please follow my other social media accounts and read my column "Don't Miss This" at The Rizal Weekly Post Www.facebook.com/HomeschoolWorld Www.instagram.com/HomeschoolingiscoolWww.twitter.com/Armipazpineda Www.facebook.com/Mimiworld.net Www.facebook.com/Homeiskool.com Www.facebook.com/Kawaiibeautyandlifestyle.com Www.facebook.com/Hometowngoodiesandservices            Armipazpineda@gmail.com Livestream Channel @UPLive @Armi Livestream Channel @Facecast @PCTC_Ms.A YT channel: https://www.youtube.com/channel/UCAEszY-nm4XIPSphcppyilw