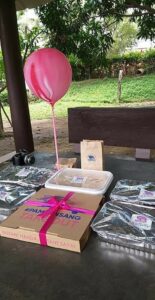 It's the season of celebration and party all over the Philippines. Since we are known to love eating in every occasion we also love to cook food. But because of our busy schedule and heavy traffic before we reach our destination sometimes we just go for take-out food. And since most take-out food are the same and are commercialize why not give your party a new twist and order from Pambansang Take-Out.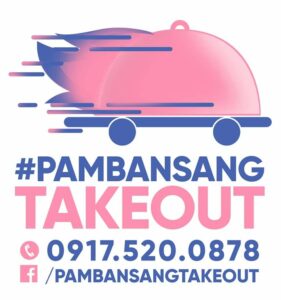 Yes you've heard it right Pambansang Take-Out will make you stress free in your potluck for party, picnic, simple gathering and reunions. Believe me they have the best tasting tilapia recipe.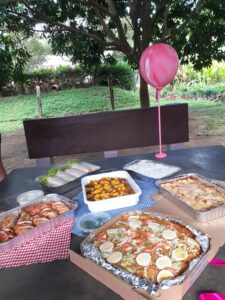 We had a picnic at the Rain Forest Rave Park in Pasig City. Then Pambansang Takeout delivered our food since the Park allowed outside food. The packaging was so unique not the usual take out pack and they even have balloon.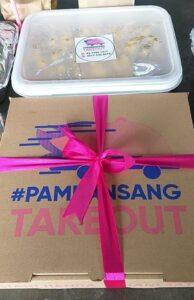 The pancit palabok is packed in a box to show the thickness of the pancit not the usual bilao.The food waa sealed well in a container when delivered so the freshness is still there.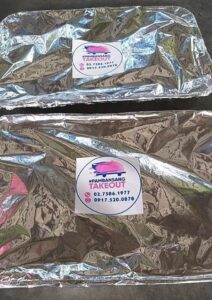 Here are the food we ate during our picnic.
🔸️pancit palabok
🔸️lumpiang sariwa
🔸️lasagna
🔸️cordon bleu
🔸️tilapia with special mango sauce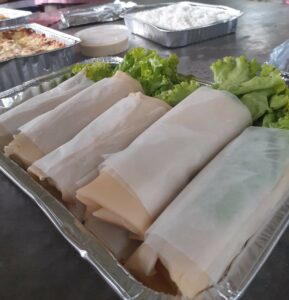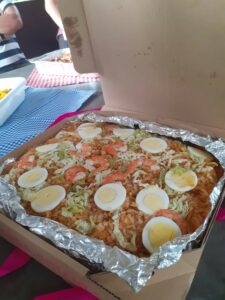 The serving was moe than enough fo us that we had to take it out literally.
Personally i liked the lumpiang sariwa and pancit palabok which is my favorite that's why I got it first. The lumpia wrapper was soft and the vegetable are not overcooked, the pancit is so good not so saucy and the flavor is there.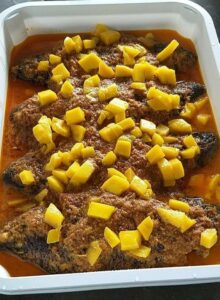 But when I tasted the Tilapia with special mango sauce well i changed my mind. The taste is like laing with mango as sweetener. The sauce blends so well and it was so good.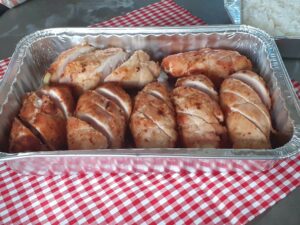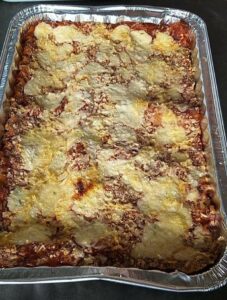 The cordon bleu is also good specially with the sauce. It is thick and soft. Sorry I wasn't able to try the lasagna but i saw that my fellow foodies love it too.
So if you want to taste their food just visit their facebook Page Pambansang Takeout and check their menu.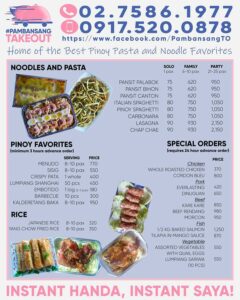 Lastly I just discovered that before they started the business they had a trial taste of their food for 6 month for them to perfect the recipe. Wow what a dedication.
So order now at Pambansang Takeout
Thank you for visiting my site. Please do follow my other social media accounts Www.facebook.com/HomeschoolWorld
Www.instagram.com/Homeschoolingiscool
Www.twitter.com/Armipazpineda
Armipazpineda@gmail.com
Youtube @mrs.pineda