Fostering brotherhood by uniting athletes from different sports disciplines
Bantamweight world champion Stephen Loman was joined by his Team Lakay teammates in a visit to the Lions' Den of the San Beda Red Lions basketball team, the current three-peat champions and the winningest basketball team of the National Collegiate Athletic Association (NCAA). The fighters took the opportunity to invite the 22-time NCAA winners to attend Brave 22 in Manila.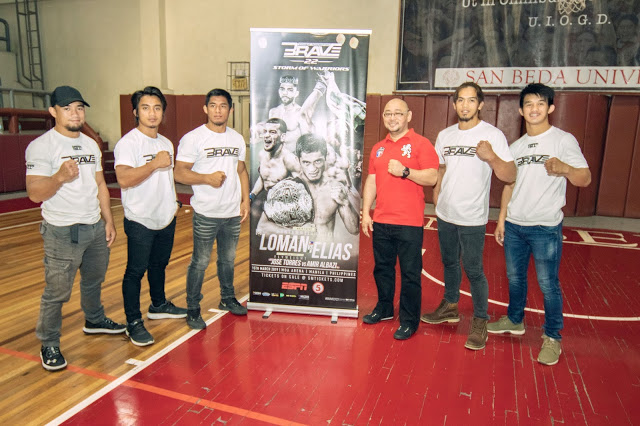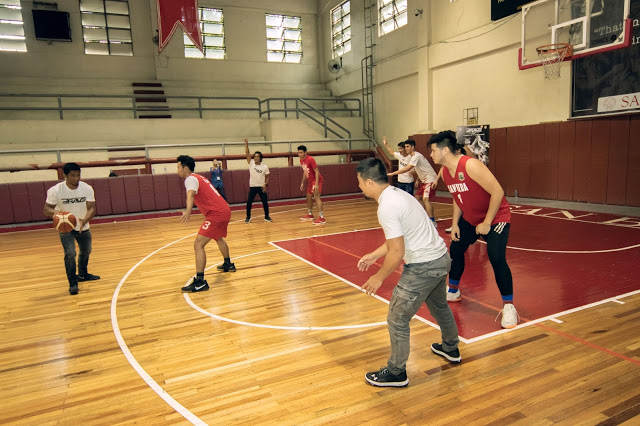 During the visit, Stephen and Jomar Pa-ac, Harold Banario, Jeremy Pacatiw, and John Cris Corton spent some time with coach Boyet Fernandez, team manager Jude Roque, and some of the Red Lions stars, such as Clint Doliguez, Calvin Oftana, Evan Nelle, JB Bahio, Damie Cuntapay, among others.
World Champion Stephen Loman commented on the visit. "I'd like to thank the San Beda Red Lions for having us here and offering their support on our upcoming fight. It means a lot for me and for the boys. It's great to promote the development of the sport as a whole, expanding beyond the limits of your own activity. I'm sure they will have a great time at Brave 22", Loman said.
With the presence of San Beda Red Lions basketball teams in support, the Filipino athletes will be representing their country at Brave 22, on March 15, at the Mall of Asia Arena, in Manila. The main event of the evening will pitch the bantamweight world champion Stephen "The Sniper" Loman against the former Featherweight title-holder Elias "Smile" Boudegzdame.