The R&B superstar premieres new video for "Nobody Gets Me," directed by Bradley Calder
New album includes features by Travis Scott, Don Toliver, 
Phoebe Bridgers, and Ol' Dirty Bastard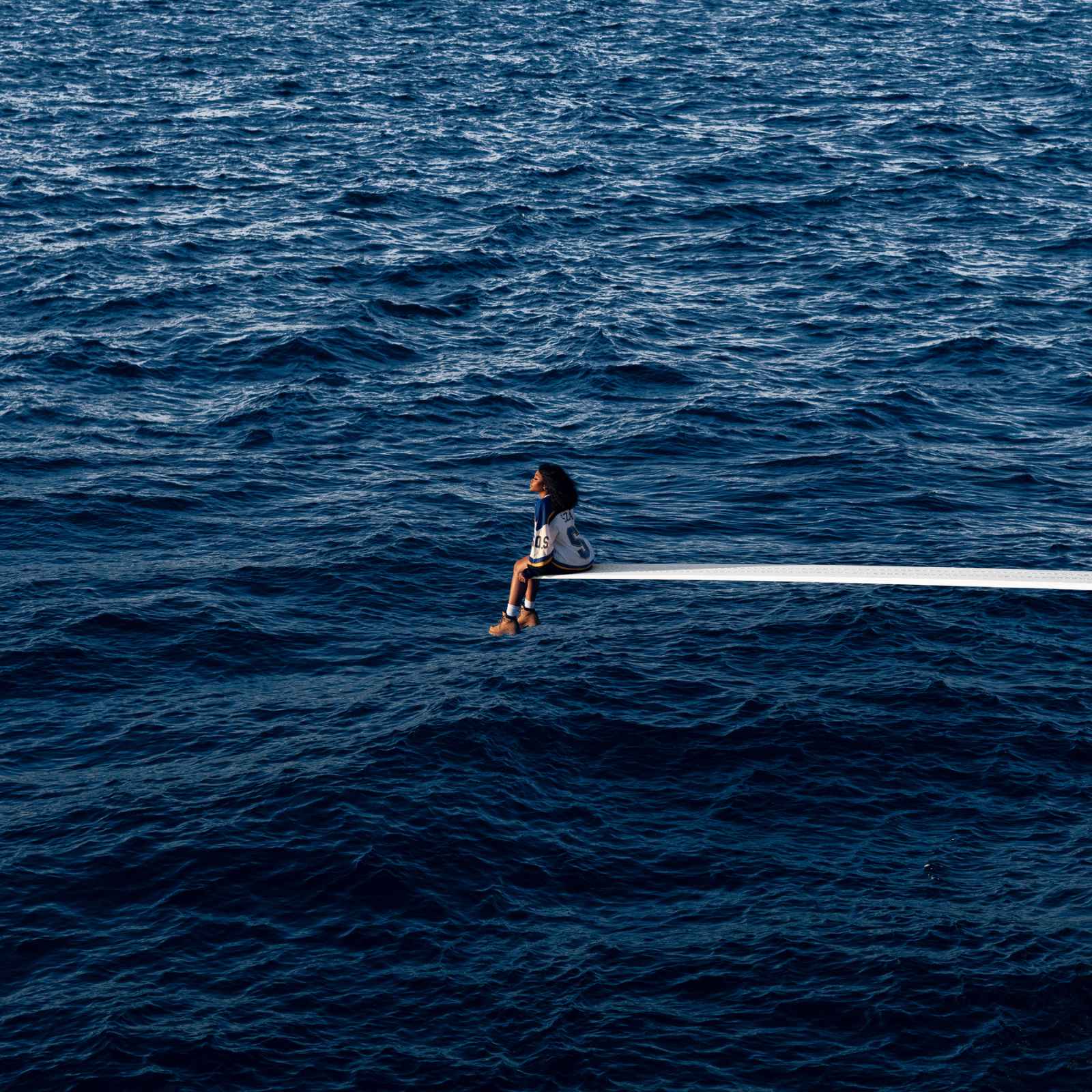 American R&B superstar SZA is aiming for a number one debut at next week's Billboard Hot 100, with her highly anticipated album, SOS, projected to secure one of the biggest first-week sales this year by a female artist.
A day after its release on various digital music platforms, the 23-track album skyrocketed to the summit of Apple Music and Spotify charts in several countries worldwide, and even landed her with a No. 1 slot on real-time iTunes sales charts in major music territories.
The Grammy award-winning, chart-topping, and multi-platinum selling recording artist's new album via TDE/RCA Records, is accompanied by the release of the Bradley Calder-directed video for "Nobody Gets Me," one of the many standout songs on the album. Click here to watch.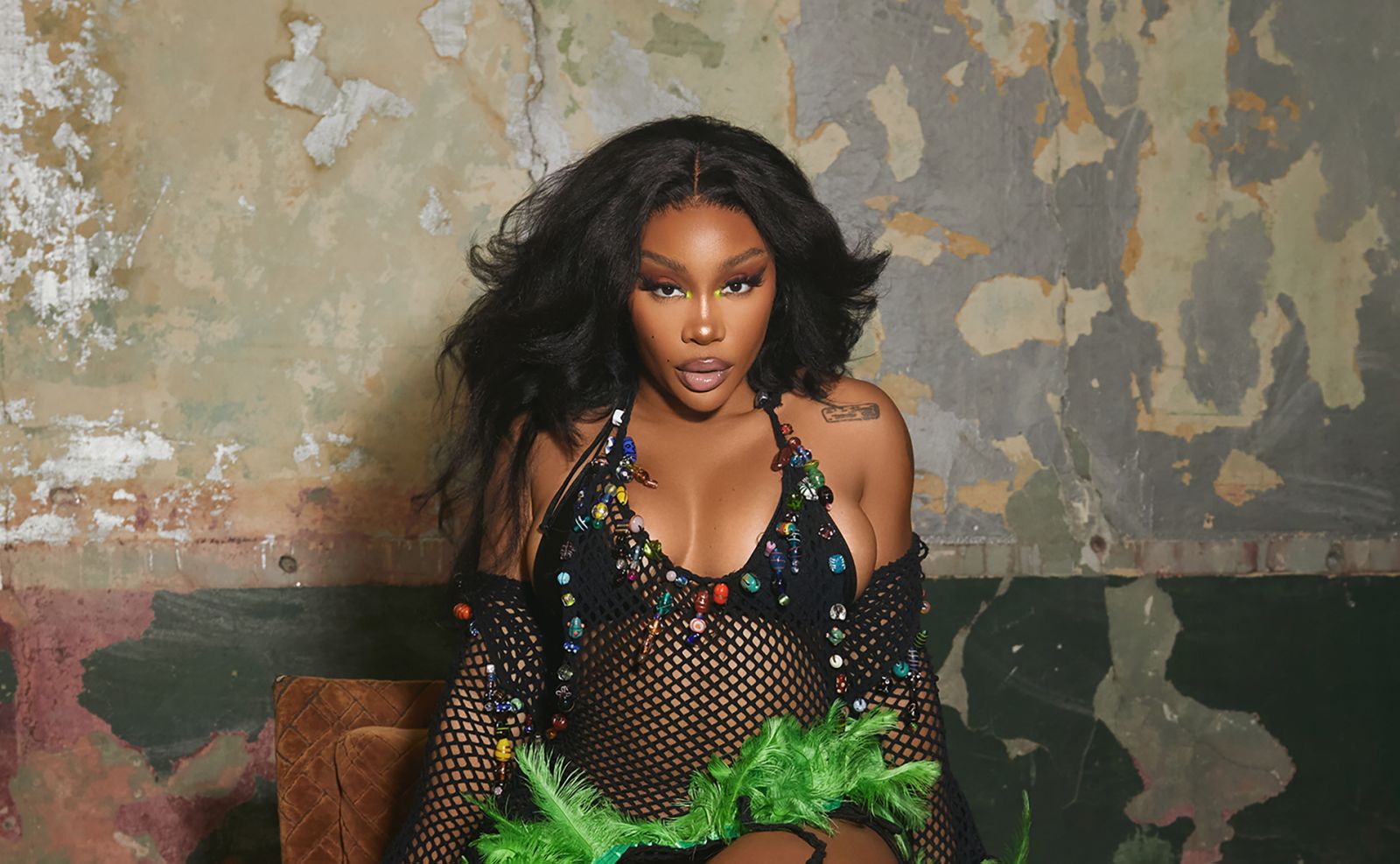 SOS includes features by Travis Scott, Don Toliver, Phoebe Bridgers and Ol' Dirty Bastard; with production by Ctrl-hitmaking collaborators ThankGod4Cody and Carter Lang, alongside Jeff Bhasker, Rob Bisel, Benny Blanco, Kenny "Babyface" Edmonds, Emile Haynie, Rodney "Darkchild" Jerkins, Jay Versace, and more.
Check out the complete tracklist below and stay tuned for more exciting news from SZA. 
SOS tracklist:
01 SOS
02 Kill Bill
03 Seek & Destroy
04 Low
05 Love Language
06 Blind
07 Used feat. Don Toliver 
08 Snooze
09 Notice Me
10 Gone Girl
11 Smoking on my Ex Pack
12 Ghost in the Machine feat. Phoebe Bridgers 
13 F2F
14 Nobody Gets Me
15 Conceited
16 Special
17 Too Late
18 Far
19 Shirt
20 Open Arms feat. Travis Scott
21 I Hate U
22 Good Days
23 Forgiveless feat. Ol' Dirty Bastard
About SZA:  
Born in St. Louis and raised in Maplewood, NJ, genre-defying, and GRAMMY Award winning recording artist SZA released her major label debut album Ctrl (TDE/RCA) in 2017. Revered for its raw and honest lyrics, it landed at No. 1 on Billboard's R&B Albums chart, No. 2 on the R&B/Hip Hop Albums chart and No. 3 on the Billboard 200 chart, according to Nielsen Music. The now RIAA-certified 3xPlatinum albumreceived five Grammy nominations in 2018 and more than half the songs on Ctrl are currently certified multi-Platinum and Gold. Ctrlremains on the Billboard 200 chart since its release in 2017 and holds the record for the longest run for any Black female artist's debut album. In 2022 alone it sold over 600,000 units and is the 10th best-selling female album this year in the country and 50th best-selling album in 2022 overall.
SZA has won various awards since the release of Ctrl including a 2022 GRAMMY Award for Best Pop Dou/Group Performance for "Kiss Me More" with Doja Cat, Billboard Music Awards' Top R&B Female Artist, BET Awards' Best New Artist, BET Soul Train Awards' Best R&B/Soul Female Artist and Best New Artist, MTV Video Music Awards' Best Visual Effects for the "All The Stars" with Kendrick Lamar, and NAACP Image Awards' Outstanding New Artist. In 2019, she won NAACP Image Awards' Outstanding Duo or Group for "All The Stars" with Kendrick Lamar and Outstanding Soundtrack/Compilation for the Black Panther Soundtrack. SZA also received Billboard's 2019 Women in Music Rule Breaker award.
In 2020, SZA released the hypnotic track "Hit Different" featuring Ty Dolla $ign along with the stunning visual that took the internet by storm. To close out the trying year, SZA gifted fans on Christmas Day with the hopeful track "Good Days," followed by a trippy visual released in March. Grammy-nominated for Best R&B Song, the single quickly became SZA's greatest gainer solo single release, peaking at #9 on the Billboard Hot 100 chart and marking her first time in the chart's top ten as the main artist. December 2021, SZA scored her second lead artist top 10 on Billboard's Hot 100 chart with the official release of "I Hate U," which debuted at #7. The song also entered at #1 on both Spotify and Apple Music US charts and broke the record for the most streamed R&B song by a female artist on Apple Music in its first week.  "Shirt," her most recent single from SOS, has garnered over 60 million streams globally since its release in October.
To this day, SZA continues to set the standard on creativity and songwriting, while shattering records with over 7.2 billion streams worldwide across all platforms.
Click images below to download hi-res versions. 
Photo credit: Jacob Webster
Listen to SOS:  https://sza.lnk.to/SOS
Follow SZA:
https://www.instagram.com/sza/
For Feature/Promotion and reviews follow me
⬇️⬇️⬇️⬇️⬇️
Read my column "Don't Miss This" at The Rizal Weekly Post
IG Name: www.instagram.com/Homeschoolingiscool
FB Name: www.facebook.com/ armi.pineda
Fb page:https://www.facebook.com/Homeiskoolcom
YouTube Account: https://youtube.com/channel/UCAEszY-nm4XIPSphcppyilw
TikTok Account: https://vt.tiktok.com/ZGJkEHsLh/
Blog Site: www.Homeiskool.com
Twitter
Www.twitter.com/Armipazpineda
Other social media accounts
Www.facebook.com/Homeschoolingiscool
Www.facebook.com/Mimiworldnet
Www.facebook.com/Kawaiibeautyandlifestylecom
Www.facebook.com/Hometowngoodiesandservices
For collaboration you can email me at Armipazpineda@gmail.com