November 29, 2022, Manila, Philippines – Global apparel retailer UNIQLO today announces the global launch of four new designs for PEACE FOR ALL, the charity T-shirt project from UT (UNIQLO T-shirt). This latest collection features special graphics from collaborators with a close connection to UNIQLO such as Peanuts as well as a design with an original photo taken by the world-renowned film director Wim Wenders.As with earlier collections, UNIQLO parent company Fast Retailing will continue to donate 100% of profits from the sale of the T-shirts (equivalent to 20% of the selling price) to three international aid organizations – UNHCR, the UN Refugee Agency, Save the Children, and Plan International – who provide assistance to people impacted by poverty, discrimination, violence and conflict.
UNIQLO first introduced the PEACE FOR ALL project on June 17, 2022, with the concept that a T-shirt can help make the world a better place. As of September, a total of more than 484,000 T-shirts have been sold, raising more than US $1M (calculation period through August 31).
So far, 20 collaborators who support the project's aim of "praying sincerely for world peace and taking action" have volunteered their time and effort to create one-of-a-kind, original design T-shirts.
The five new UTs will be available for purchase from Friday, December 16th.
Overview of the New PEACE FOR ALL Designs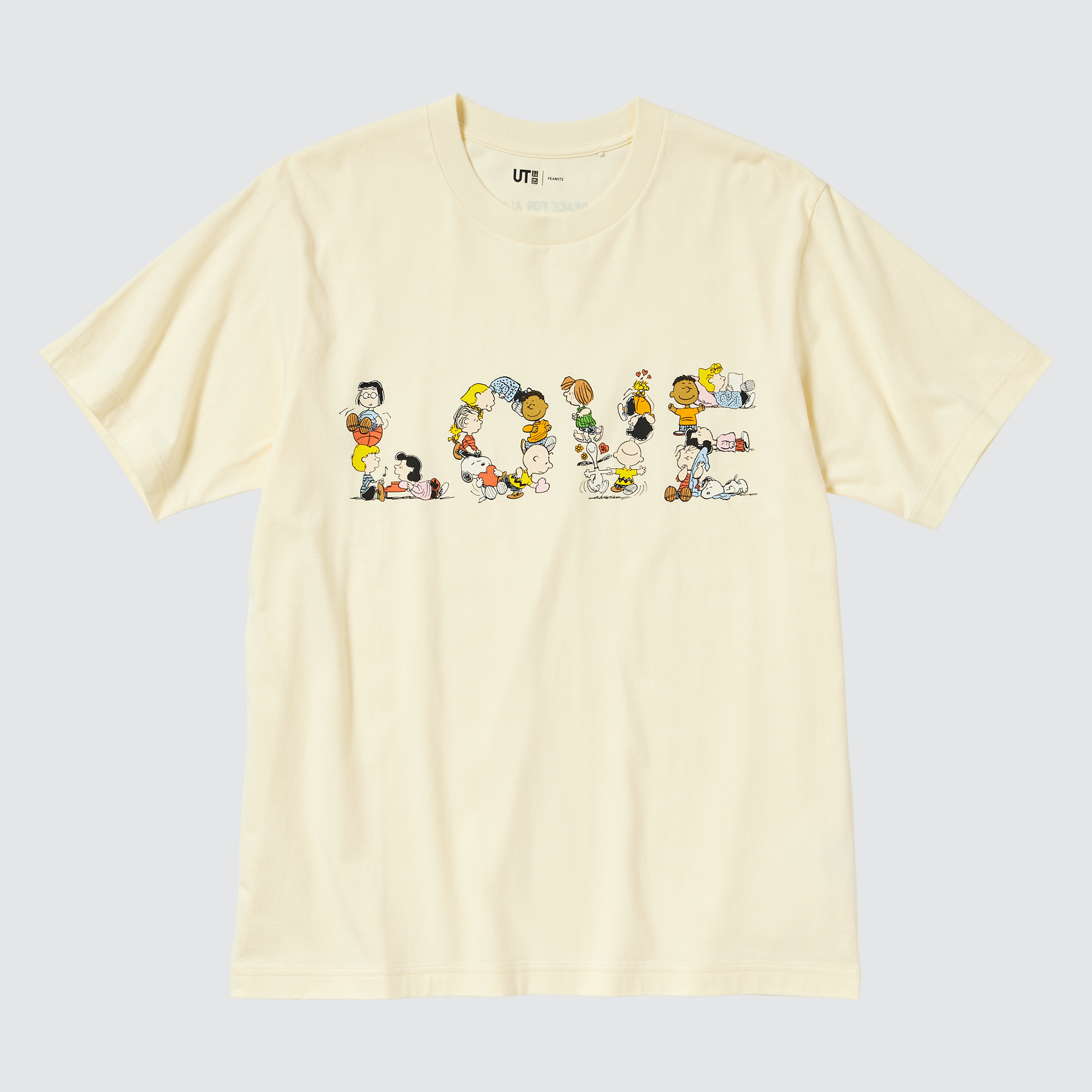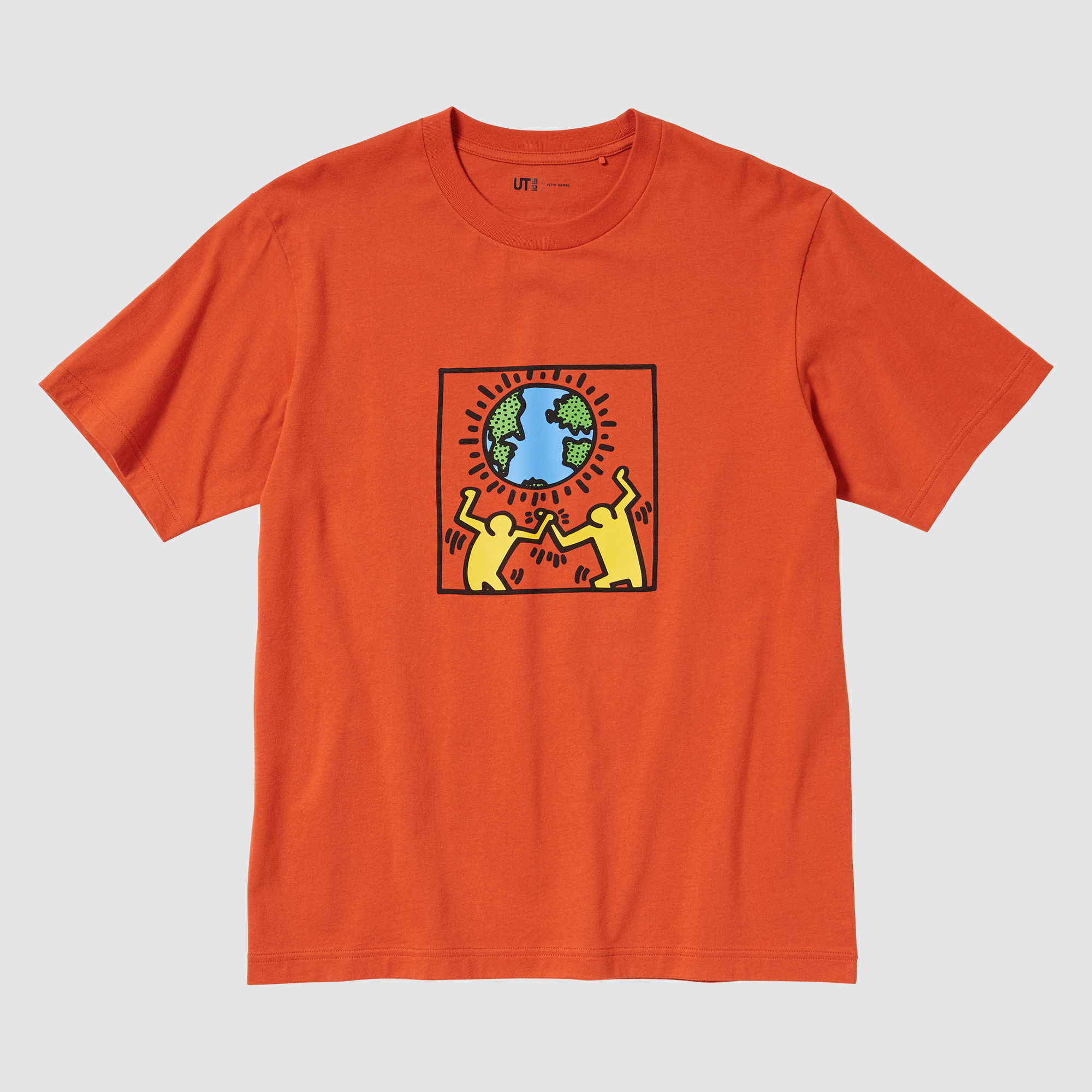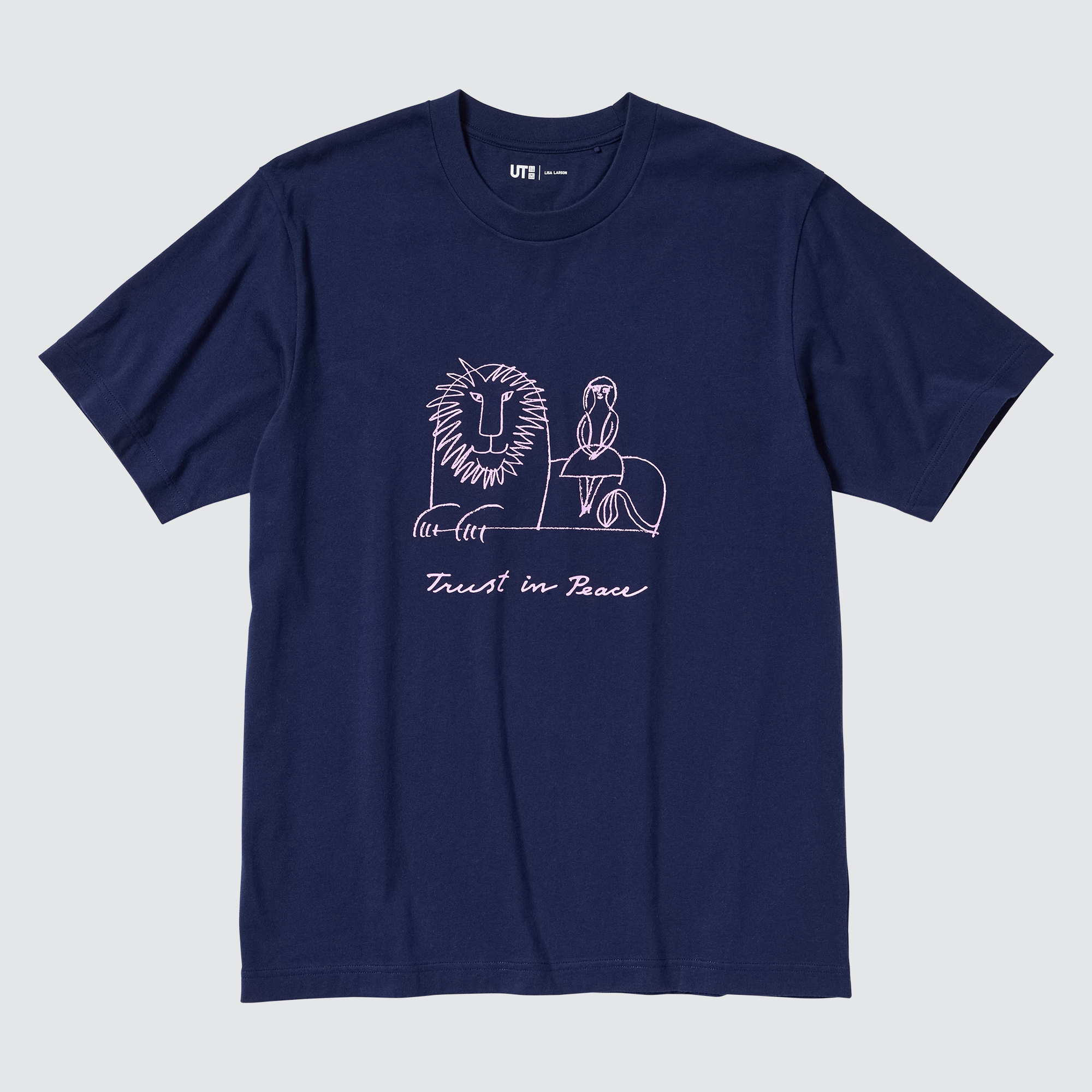 Product name : PEACE FOR ALL
Launch date : Friday, December 16th, 2022
Price : Php 790.00
Sizes : XS-3XL (Sizes 2XL -3XL available only in Online Store)
Availability : UNIQLO stores and online
Special website : https://www.uniqlo.com/ph/en/contents/feature/peace-for-all/
(Per DTI Permit No FTEB-145421 Series of 2022)
PEACE FOR ALL New Collection Collaborator Comments and Profiles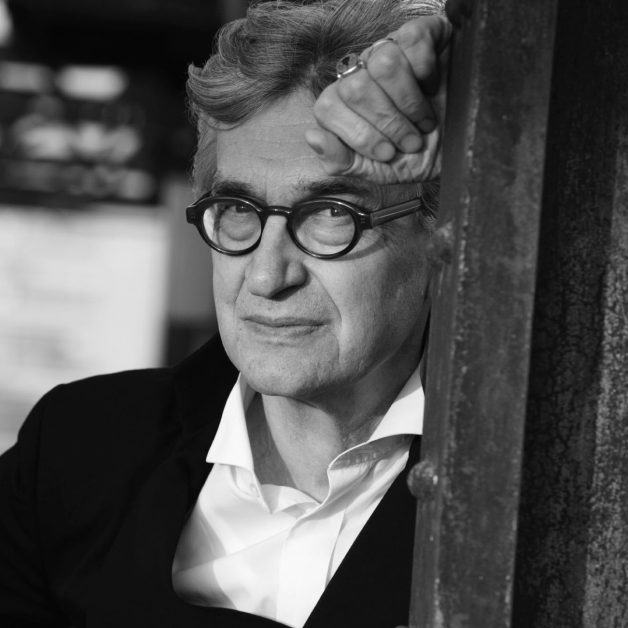 WIM WENDERS (Film Director)
I never saw more horizon in my life than on that day in the West-Australian desert. And at the very end of that road, I was sure, behind the horizon, we could only find a peaceful future.
Wim Wenders is one of the most acclaimed film directors of our time, who won the Palm D'Or for PARIS, TEXAS, and more than 20 awards worldwide for WINGS OF DESIRE. His documentaries have received three Oscar nominations, and he was lately honored with the Praemium Imperiale. His photographs have been exhibited in museums all over the world.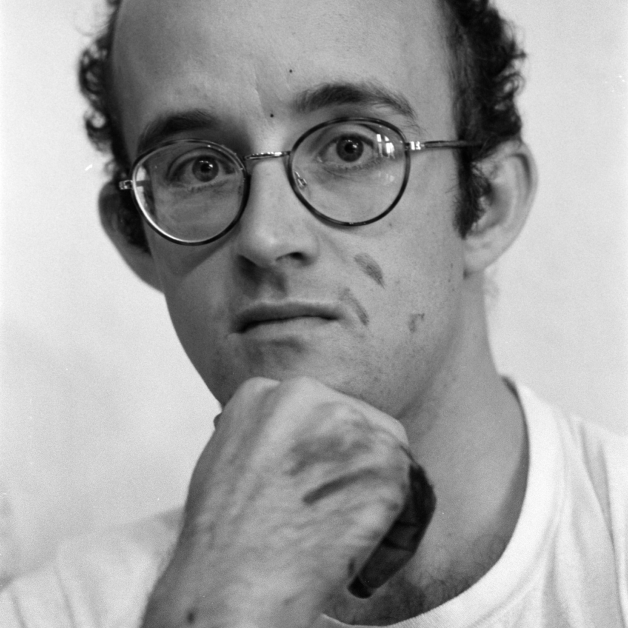 KEITH HARING (Artist)
The late Keith Haring created this artwork as a sign of global peace. It was meant to signify people all over the world coming together to stand for peace on earth.
A key figure in New York's East Village scene toward the end of the 1970s and 80s, the American artist Keith Haring's artwork populated not only art galleries, but also the city's subways, streets, and sidewalks. His work often combined an iconographic vocabulary, including hearts, flying saucers, winged figures, and a crawling "radiant baby," with abstract marks and patterning.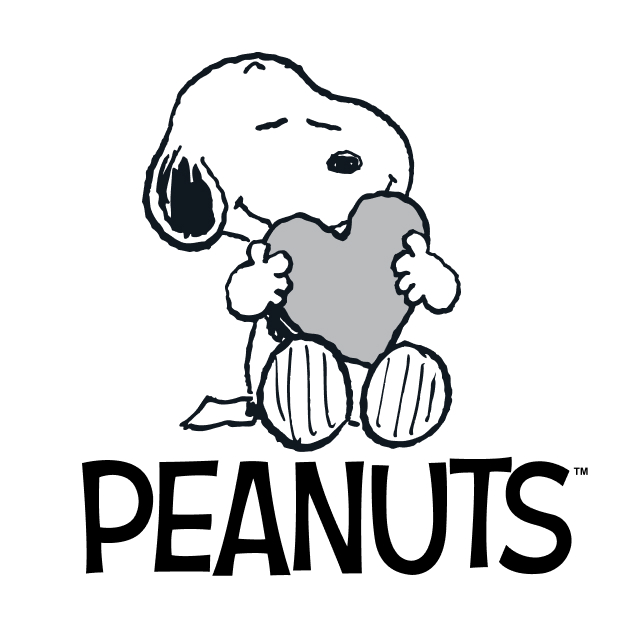 PEANUTS (Comics)
The group of friends who inhabit the world of Peanuts display a wide range of personalities: bold, nervous, romantic, curious, thoughtful, and adventurous. What unites them is their friendships and sense of community. For decades, the characters have resonated with fans for displaying all the elements of humanity. This design captures both the love the characters have for one another and the love that Peanuts inspires around the world.
Charles M. Schulz, the creator of the comic strip Peanuts, drew 17,897 strips over the course of half a century from 1950 (the year of the comic's initial syndication in seven US newspapers) to his death in 2000.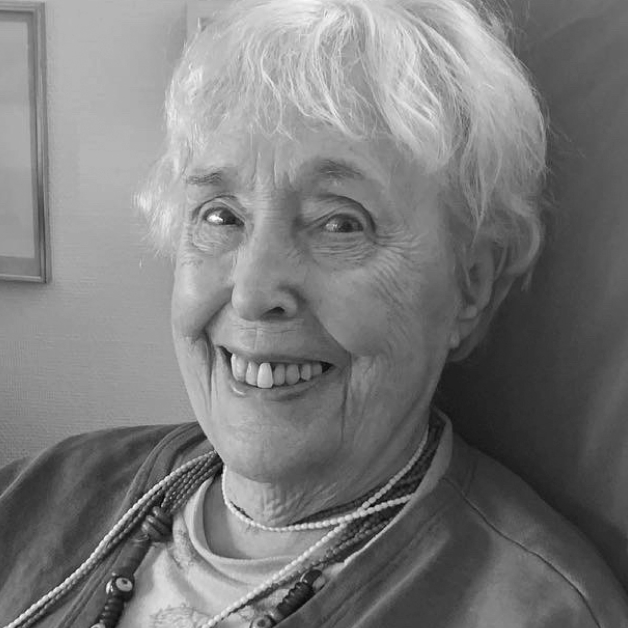 LISA LARSON (Ceramicist)
The picture speaks of unconditional friendship and trust. The vulnerable girl sits on the back of a wild beast. We have to trust in Peace and choose the path of Peace. The lion symbolizes strength, loyalty, and bravery. It takes bravery to turn against violence. To protect the young girl means protecting the future of the human race. Trust is not being afraid. Peace is strength.
Born in 1931 in Härlunda in the province of Småland in the south of Sweden. In 1954, she began working for Gustavsberg porcelain. Later, as the company's star designer, she became a mainstay of the golden age of Swedish ceramics. In 1980, Larson left the company to work as a freelance designer. In 1992, she co-founded Keramikstudion Gustavsberg. Full of life, Lisa continues to make new designs for production, and unique (one-off) ceramic pieces.
UNIQLO believes that T-shirts have the power to express the ideas of the wearer, as well as elicit empathy and spread messages broadly. To help create a peaceful future, UNIQLO actively engages with individuals who support the PEACE FOR ALL project and dedicates space in its stores around the world to remind customers of all the people who need assistance. Anyone can join the call for peace by wearing their favorite PEACE FOR ALL UT, and UNIQLO looks forward to a successful continuation of the project.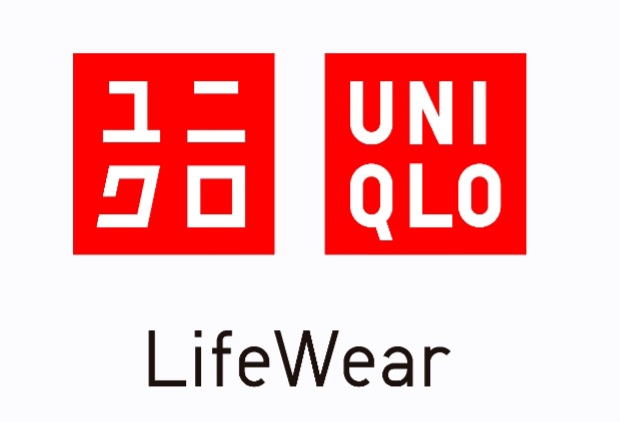 About UNIQLO LifeWear
Apparel that comes from the Japanese values of simplicity, quality and longevity. Designed to be of the time and for the time, LifeWear is made with such modern elegance that it becomes the building blocks of each individual's style. A perfect shirt that is always being made more perfect. The simplest design hiding the most thoughtful and modern details. The best in fit and fabric made to be affordable and accessible to all. LifeWear is clothing that is constantly being innovated, bringing more warmth, more lightness, better design, and better comfort to people's lives.
About UNIQLO and Fast Retailing
UNIQLO is a brand of Fast Retailing Co., Ltd., a leading Japanese retail holding company with global headquarters in Tokyo, Japan. UNIQLO is the largest of eight brands in the Fast Retailing Group, the others being GU, Theory, PLST (Plus T), Comptoir des Cotonniers, Princesse tam.tam, J Brand and Helmut Lang. With global sales of approximately 2.3 trillion yen for the 2022 fiscal year ending August 31, 2022 (US $16.6 billion, calculated in yen using the end of August 2022 rate of $1 = 138.7 yen), Fast Retailing is one of the world's largest apparel retail companies, and UNIQLO is Japan's leading specialty retailer.
UNIQLO continues to open large-scale stores in some of the world's most important cities and locations, as part of its ongoing efforts to solidify its status as a global brand. Today the company has a total of more than 2,400 stores across the world, including Japan, Asia, Europe and North America. In 2010, UNIQLO established a social business in Bangladesh together with Grameen Bank, with around 20 Grameen-UNIQLO stores today, mostly located in Dhaka.
With a corporate statement committed to changing clothes, changing conventional wisdom and to change the world, Fast Retailing is dedicated to creating great clothing with new and unique value to enrich the lives of people everywhere. For more information about UNIQLO and Fast Retailing, please visit www.uniqlo.com and www.fastretailing.com.
For Feature/Promotion and reviews follow me
⬇️⬇️⬇️⬇️⬇️
Read my column "Don't Miss This" at The Rizal Weekly Post
IG Name: www.instagram.com/Homeschoolingiscool
FB Name: www.facebook.com/ armi.pineda
Fb page:https://www.facebook.com/Homeiskoolcom
YouTube Account: https://youtube.com/channel/UCAEszY-nm4XIPSphcppyilw
TikTok Account: https://vt.tiktok.com/ZGJkEHsLh/
Blog Site: www.Homeiskool.com
Twitter
Www.twitter.com/Armipazpineda
Other social media accounts
Www.facebook.com/Homeschoolingiscool
Www.facebook.com/Mimiworldnet
Www.facebook.com/Kawaiibeautyandlifestylecom
Www.facebook.com/Hometowngoodiesandservices
For collaboration you can email me at Armipazpineda@gmail.com