Grow your small business by maximizing SME superapp Enstack's digital tools that help you sell more, get paid faster, and run your business better
Whether you run an SME as a side hustle or full time, growing a business is not an easy task. In order for your business to thrive, and not just survive, you need a combination of the right strategy and solutions like SME superapp Enstack.
Enstack's Single Sign Up feature makes it easy to access all the tools and services you need to take your business to the next level. After submitting an ID, a selfie, and Proof of Billing during signup, you can start offering customers important in app services such as digital payments and on-demand shipping while enjoying low rates. Until the end of May you can also enjoy free shipping[1] and zero transaction fees on orders worth ₱500 and above when you use Enstack integrated couriers and digital payment options.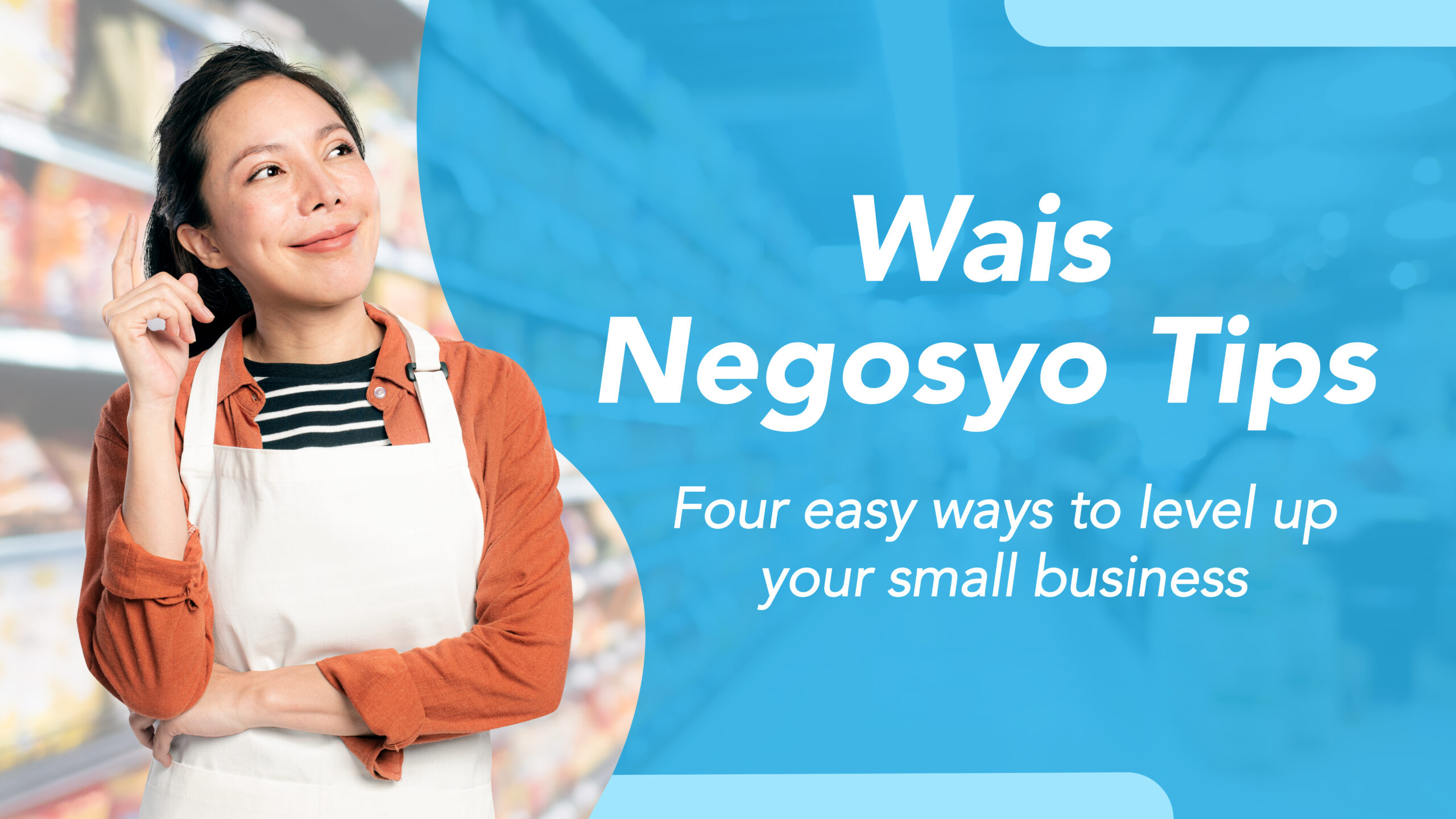 Maging isang madiskarteng business owner and set yourself up for growth with these four tips from Enstack:
Keep your store open 24/7
Missed out on an order dahil hindi ka nakareply? Ensure you have online sales channels open around the clock that show your products, run promos, and engage and attract new and repeat customers. Take orders via phone or in person with Enstack's Cashier miniapp or online using Chat Store, which automatically takes orders on Facebook Messenger even while you're asleep.
Bill your customers right away
Matagal at mabagal ba ang bayaran? Send invoices promptly so can you get paid as soon as possible. Enstack lets you manage, ship, and bill for all orders made on Enstack. Send invoices with links that direct customers to a payment portal, making it easy for your business to get paid. With Enstack, madali na maningil.
Accept that 'cashless' will be king
Madami bang nagtatanong kung tumatanggap ka ng GCash? While cash on delivery still rules, cashless payments are now more common post-pandemic. Enstack lets you offer a range of cashless options from mobile wallets like GCash, PayMaya and GrabPay to online transfers via BPI and UnionBank direct debit while helping you keep track of payments.
Say goodbye to pen and paper
Nauubos ba ang oras mo sa manual na paglilista at pagcocompute? Paper records of sales, expenses, and inventory are prone to errors and can easily be lost. Switch to Enstack's digital Accounting tool to track your sales and expenses and generate reports quickly. Then, shift to the Inventory mini app which automatically updates stock levels real-time based on orders made across all Enstack channels including the Cashier miniapp Chat Store. Now your records are always accessible through your phone.
Download Enstack for free on the App Store and Google Play.
About Enstack
Enstack is a fast, free, and easy-to-use SME superapp that provides entrepreneurs with all operational, logistical, and financial tools they need in a single platform. The superapp allows small and medium businesses to take their first leap towards digitization by letting them manage orders, track inventory, get paid, ship packages, and record daily business transactions on their mobile phones.
Behind Enstack is Oriente, founded by former Skype co-founder Geoffrey Prentice and BlackPine Private Equity's Lawrence Chu. Oriente is backed by leading conglomerates JG Summit in the Philippines and Sinarmas in Indonesia. After providing Filipinos access to credit through its Shop Now, Pay Later services, Oriente expands its focus on Southeast Asian SMEs, empowering local merchants with Enstack.
Enstack is available in the Philippines and Vietnam and is set to launch in other Southeast Asian countries in the next 18 months.
For more information, please visit www.enstack.com
Read my column "Don't Miss This" at The Rizal Weekly Post
IG Name: www.instagram.com/Homeschoolingiscool
FB Name: www.facebook.com/ armi.pineda
Fb page:https://www.facebook.com/Homeiskoolcom
YouTube Account: https://youtube.com/channel/UCAEszY-nm4XIPSphcppyilw
TikTok Account: https://vt.tiktok.com/ZGJkEHsLh/
Blog Site: www.Homeiskool.com
Twitter Www.twitter.com/Armipazpineda
Other social media accounts
Www.facebook.com/HomeschoolWorld
Www.facebook.com/Mimiworldnet
Www.facebook.com/Kawaiibeautyandlifestylecom
Www.facebook.com/Hometowngoodiesandservices
For collaboration you can email me at Armipazpineda@gmail.com