Stalder Laboratories maintains reliability even during these challenging times.
Stalder Group of Companies, including the skincare manufacturer, implements agile business practices in the new normal.
Just like all other resilient companies, Stalder Laboratories, Inc. has quickly tuned up its operations to adjust to the changes brought about by the new coronavirus crisis.
The contract manufacturer of skincare products, being an agile business, has streamlined its site operations and re-arranged existing work schedules to accommodate the change in production capacity and requirements.
"The new normal requires a new mindset, and that is to respond positively to this global crisis and adapt to the abrupt changes it brought in our company," said Stalder Group of Companies President and CEO Dina Dela Paz-Stalder.
She also emphasized the implementation of safety protocols throughout, which has somehow affected business and operational efficiency.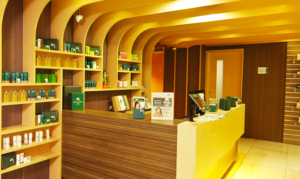 Just like in the Stalder Laboratories facility, Diana Stalder outlets observe safety and health practices
Shifting focus
For Stalder Laboratories, there is a timely shift in manufacturing focus, based on the changing demand for the products formulated and made in its facility in San Pablo, Laguna.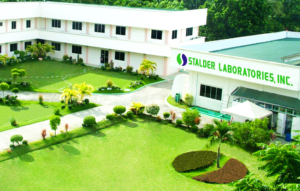 Stalder Laboratories Inc. facility in San Pablo, Laguna
The skincare products maker has started producing more essential products like hand sanitizers, rubbing alcohol, and handsoaps—products that the facility has long been producing.
However, loyal consumers of its popular skincare products can rest assured that supplies will not run out in the market.
Stalder Laboratories also manufactures products for other skincare brands. Private label brand products are also among the items made in its facility.
"We maintained our focus on the needs of our customers through launching products they keep on inquiring," Dela Paz-Stalder said. The group of companies has simultaneously strengthened its customer service through re-assigning several regular employees and adjusting their work schedules to revamp customer response and management of the Stalder Group of Companies' social media pages.
Maintained manufacturing reliability
Stalder Laboratories produce all the skincare products under the Diana Stalder brand. The manufacturing business is HALAL-certified and is a holder of Good Manufacturing Practices certificate—making Diana Stalder products widely acceptable and recognized locally and internationally.
This business setup is more than advantageous to the brand. Stalder Laboratories is also manufacturing skincare products for other skincare brands in and out of the country—a further proof of the overall reliability and credibility of its research and operational capabilities throughout the years.
The maintained quality of Stalder Laboratories' production also plays a major role in how Diana Stalder sustains high level of satisfaction for its skincare clients and consumers.
Indeed, whether in the old or the new normal, the brand is always consistent in delivering its promise of 'a better you.
Thank you for visiting my site. Please do follow my other social media accounts and read my column "Don't Miss This" at The Rizal Weekly Post Www.facebook.com/HomeschoolWorld Www.instagram.com/HomeschoolingiscoolWww.twitter.com/Armipazpineda Www.facebook.com/Mimiworld.net Www.facebook.com/Homeiskool.com Www.facebook.com/Kawaiibeautyandlifestyle.com Armipazpineda@gmail.com Livestream Channel @UPLive @Armi Livestream Channel @Facecast @PCTC_Ms.A
YT channel: https://www.youtube.com/channel/UCAEszY-nm4XIPSphcppyilw