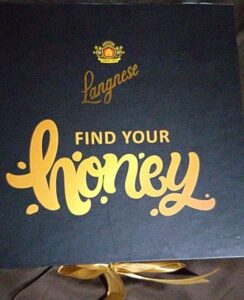 Honey is never simply just honey. With its unique and nuanced taste profiles, honey has long been considered liquid gold and food for the gods. Langnese Honey, Germany's unrivaled honey company, aims to hit the sweet spot in the Philippines with its five delectable honey flavors: Golden Clear, Acacia, Wild, Lavender, Wildflower and Black Forest.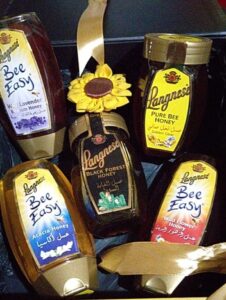 With these five honey variants, you can 'Find Your Honey' to match your mood. "Langnese Honey enhances one's mood when one knows the right variant that perfectly complements the food. It is known for its purity and versatility, which makes it a kitchen staple that can warm the hearts of Filipino consumers, Whatever your lifestyle needs are, there is a Langnese Honey for you." said Ernie San Beda, Senior Product
Manager of Fly Ace Corporation.
Honey is the perfect complement to our food and drinks. You can use it for your meals from start to finish, from appetizers to desserts.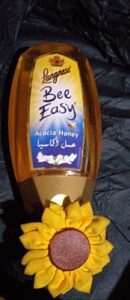 Eating a hearty breakfast is always the perfect way to start the day, especially when you slather Acacia Honey over your breakfast food. Its sweet and subtle taste pairs well with pancakes, breakfast cereals, fruits and spreads, which will make you feel optimistic about the day ahead.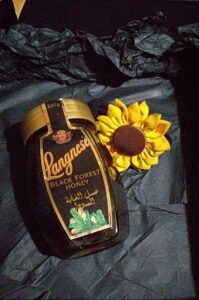 For those who need a iittie boost and a pick-me-up, the Black Forest Honey with its dark color and fullbodied taste renders itself easily as a luxurious quality honey that makes one feel strong.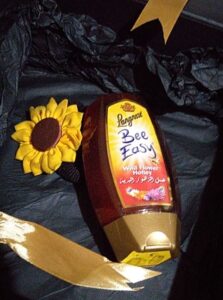 Wild Fiower Honey is collected by bees from numerous wild blossoms in the sun-drenched natural countryside of Germany, which give this honey the bright golden color and lightly balanced taste. You will feel deiighted as it is the perfect ingredient for those who love to cook and bake.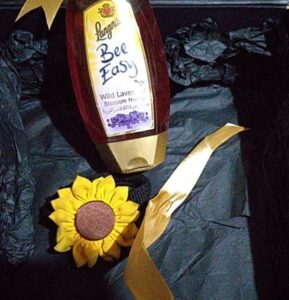 For those people who are looking to eat healthily and feel light, a drizzle of Wild Lavender Honey wall add a delicate and mildly sweet floral taste to your salad.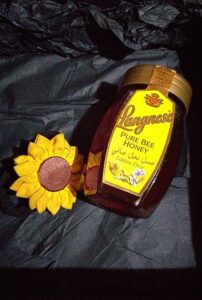 At the end of a busy workday, there is nothing like unwinding with coffee or tea and adding a teaspoon or two of Golden Clear Honey to your drink will make you enjoy your cup more. This has been a popular favorite among generations of honey lovers since 1927.
Langnese is the German market leader for high-quality honey that has passed strict EU food standards. The No.1 German honey brand is all-natural and unfiltered, so it retains the natural goodness of honey without compromising its taste and nutritional benefits. Langnese Honey products are distributed in 45 countries and the Philippines is one of the first Asian markets Langnese has selected to bring its topnotch harvested honey to.
"Fly Ace Corporation is committed to bringing the best of the world's food and beverages to every Filipino home. We are proud for being the chosen partner of Langnese, which gives us even more opportunity to provide a variety of top-quality products that Filipino consumers can easily avail and enjoy," shared Ramon Daez, General Manager of Fly Ace Corporation.
Langnese Honey variants are available in supermarkets nationwide. It comes in five delicious flavors: Golden Clear, Wild Flower, Acacia, Black Forest, and Wild Lavender. Langnese Honey is "the brand that stands for nature."
For more information, visit their website at https://langnese-honey.com/about-us/. Follow Langnese Honey Philippines on Facebook: https://www.facebook.com/LangnesePH/ and Instagram:
https://www.instagram.com/Iangneseph/.
About Fly Ace Corporation
Fly Ace Corporation is one of the Ieadingfood and beverage consumer goods companies in the country today. Propelling limitless multiple-category growth by bringing the best of the world closer to Filipino homes, Hy Ace Corporation's portfolio of food and beverage products includes house brands and exclusively distributed brands. Learn more at www.flyacecorp.com
Langnese Honey is exclusively distributed by Fly Ace Corporation and is available in supermarkets nationwide.
Thank you for visiting my site. Please do follow my other social media accounts Www.facebook.com/HomeschoolWorld
Www.instagram.com/Homeschoolingiscool
Www.twitter.com/Armipazpineda
Armipazpineda@gmail.com
Youtube @mrs.pineda