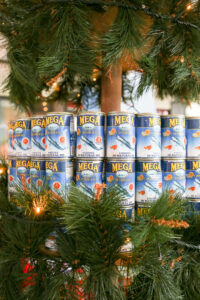 Filipinos love sardines, and for good reason. Not only is it delicious and affordable, but it's also packed with health benefits that makes it an excellent addition to our everyday meals. In fact, sardines are available almost anywhere. In supermarkets, sari-sari stores and even convenience stores, sardines are loved all throughout the country.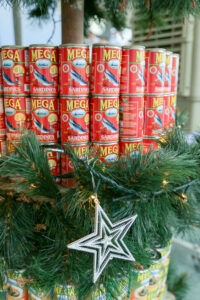 That's why Mega Global, the leading sardines manufacturer in the Philippines, launched Mega SardiNation, the first-ever National Sardines Day celebration last November 24, 2019 at the SM Mall of Asia Music Hall headlined by no less than Mega Sardines ambassador Mr. Piolo Pascual with special guests Dimples Romana and Mike Enriquez.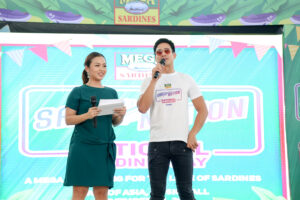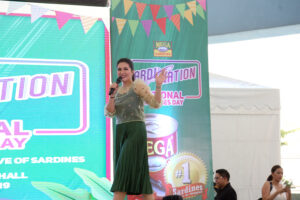 As a sardines eating nation, Mega SardiNation highlights sardines as a well-loved Filipino staple and is also an avenue for Mega Global to further their commitment to improving the lives of Filipino communities, particularly in the health and nutrition sector. With its signature 12-hour Catching-to-Canning process, Mega Global ensures that its sardines are of the highest quality to give consumers the needed health benefits in each can.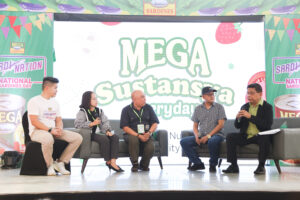 The National Sardines Day brought families and friends together in a fun-packed and interactive event with free health and nutrition consultations, taste tests, a fun claw grabber game, and other activities for the guests to enjoy. With a push for Filipinos to make healthier choices through proper meal planning, the event also featured a discussion on health and nutrition facilitated by Mike Enriquez together with the Nutrition Center of the Philippines. The panelists highlighted how sardines are nutritious addition to any meal and the different factors that affect the health and nutrition of Filipino families.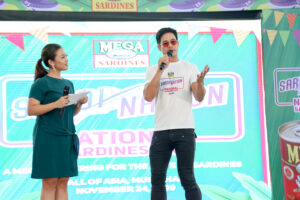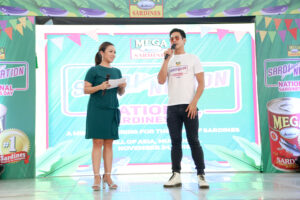 Adding some high-tech fun to the event, guests enjoyed a virtual reality experience of Mega Global's trademark 12-hour Catching-to-Canning process onboard its Mega Barko. Using VR, guests experienced the renowned process that Mega Global observes to ensure that the fish they catch using sustainable methods are kept fresh and canned within 12 hours to bring consumers only the freshest and tastiest sardines.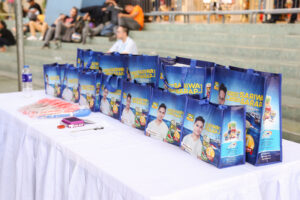 Attendees were also delighted and entertained by the presence of Mega Sardines' brand ambassador Piolo Pascual as he talked about the meticulous 12-hour catching to canning process and his personal experiences with Mega Sardines making it his brand of choice. Special guest Dimples Romana shared personal insights on how she appreciates the nutritional benefits and quality found in each can of Mega Sardines making it an ideal meal for the whole family.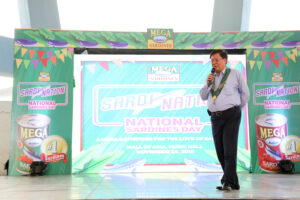 The event was capped off with a speech from the man behind Mega Global Corporation, Mr. William Tiu Lim, President and CEO, thanking the attendees and special guests for making the first ever National Sardines Day a success.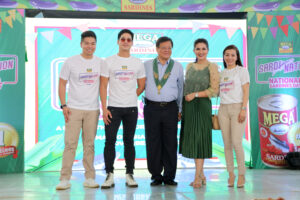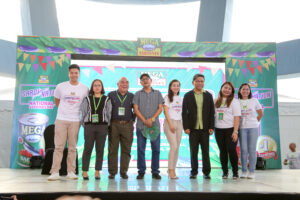 To further highlight their commitment to improving Filipino lives and communities, Mega Global partnered with the Nutrition Center of the Philippines (NCP) and the local government of Barangay South Triangle, Quezon City for a community health and nutrition program. A 40-day feeding program for undernourished children aged 3 to 6 years old received 2 full well-curated meals from NCP, with one meal using sardines. This initiative will conclude on November 30, 2019
"Filipinos love sardines. As the top sardines brand in the country, we decided to hold the first National Sardines Day celebrations to showcase not only Mega Global's various initiatives but to also make everyone aware of the myriad health benefits of sardines," said Mr. Marvin Tiu Lim, VP for Sales and Marketing of Mega Global. "Our CSR program with the NCP also helped us push for increased awareness of the importance of nutrition in every Filipino's diet. We believe that with initiatives like this, we can truly make an impact and create sustainable change in the health and nutrition sector" he added. And youtuber Mimiyu graced the ocassion.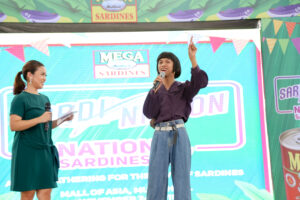 The National Sardines Day truly showed how this well-loved Filipino staple can improve the lives of families and communities through each can. Through this event, Mega Global hopes that each family can make better choices in meal planning and continue to provide their family with the right nutrients they need through Mega Sardines.
Thank you for visiting my site. Please do follow my other social media accounts and read my column "Don't Miss This" at at The Rizal Weekly Post Www.facebook.com/HomeschoolWorld
Www.instagram.com/Homeschoolingiscool
Www.twitter.com/Armipazpineda
Armipazpineda@gmail.com
Youtube @mrs.pineda