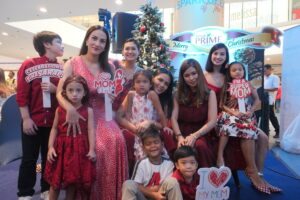 Christmas—perhaps no other occasion will better represent happiness, togetherness, and generosity. The flavors and vibe of any Christmas feast have to be memorable. Flavors have to be iconic and satisfying; it should come together in a way that you are able to capture the festive air of the impending holidays.
Because moms are the ones who are inevitably in charge of making all this happen, Mega Prime Quality just made sure that they have everything they need to create an unforgettable Christmas celebration.
In the spirit of empowering moms to be the best home-makers, Mega Prime Quality hosted a holiday workshop, open exclusively to Prime Mom Club members, bloggers, and members of the media.
Hosted at the SM The Block Atrium on November 16, guests started the day off by dropping their kids off at Santa's Corner where they got their photos taken with Santa. They also let their imaginations run wild at the arts and craft station where they created exciting holiday cards.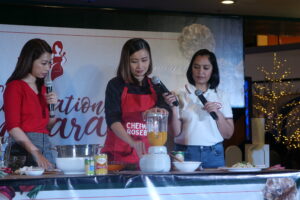 The holiday workshop captured Mega Prime Quality's commitment to help moms improve their skills as homemakers. Moms were given an opportunity to learn how they can elevate the traditional Christmas feast with Mega Prime's exclusive programs. Celebrity Chef Rosebud Benitez showcased a full spread of holiday treats, from drinks to savory dishes that will be a guaranteed hit for family and friends this Christmas. She also shared with guests how to whip up a new holiday recipe called Vegetable Pasta with Mega Prime Pieces and Stems Mushroom and Mega Prime Green Peas. To highlight Mega Prime's full holiday product line, the guests had a mocktail mixing session where they were taught how to make Peach and Mango Mocktail using Mega Prime Peach Halves; and Creamy Fruit and Nata de Coco Dessert made of Mega Prime Tropical Fruit Cocktail and Mega Prime Nata de Coco.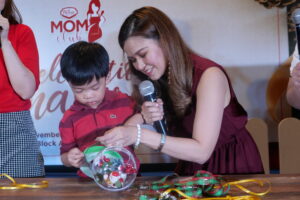 Guest celebrity mom Say Alonzo made the celebration even more memorable by hosting an exclusive Do-It-Yourself (DIY) Winter Wonderland Terrarium making class—where moms and kids enjoyed holiday-themed bonding time by creating their own Winter Wonderland terrariums filled with fake snow, small Christmas themed figurines and tiny Christmas trees.
And to make sure all the moms' hard work is preserved for posterity, Instagram-ready photo ops were available at the event's sampling area where Christmas favorites from Mega Prime have been styled.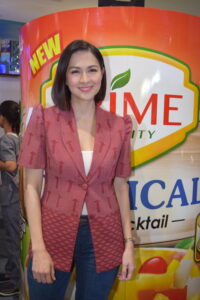 Honorary Prime Mom Club member Marian Rivera-Dantes rounded up the day's events by giving a short but sweet message to fellow Prime Mom Club members, and expressed how happy she is to be part of the community.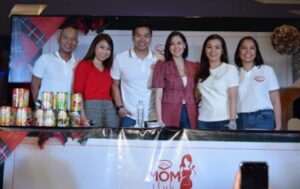 "There is so much to look forward to during the holidays that we tend to forget how much time and effort it takes on the part of our moms to make all this happen for us. Through workshops like this, we aim to help take the stress out of the holiday preparations so families can truly enjoy the spirit of Christmas – staying true to the Prime Mom Club's objective of empowering moms to be the best homemakers." says Mega Prime Brand Manager, Raymund Alegre.
Among the sponsors of the holiday edition workshop are Masf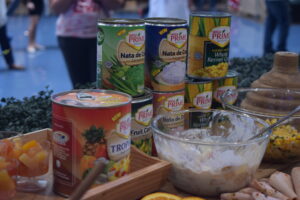 Thank you for visiting my site. Please do follow my other social media accounts and read my column "Don't Miss This" at at The Rizal Weekly Post Www.facebook.com/HomeschoolWorld
Www.instagram.com/Homeschoolingiscool
Www.twitter.com/Armipazpineda
Armipazpineda@gmail.com
Youtube @mrs.pineda