Christmas is for thr Children….Mr.Robert L. Yupangco
"Christmas is for the Children" quotes Mr. Robert L. Yupangco, CEO of Zoomanity Groip, one of the leading companies in the theme park industry. With this in mind, the company is taking the opportunity to give back the happiness and blessings to the less fortunate children this season of sharing and thanksgiving.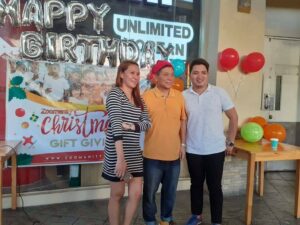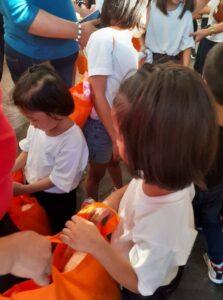 Aside from promoting their advocacy which is called the 4E's (Education, Environmental Conseevation, Exhibit and Entertainment) the company believes that is part of their corporate social responsibility to give happiness to those kids who need it the most. Through one charitable activity called "Christmas Gift Giving", Zoomanity Group chose sets of orphan kids from different foundations annually to experience a whole day of fun, love ans care in their parks.
Last December 22, some kids will get a chance to have free entrance to all Zoomanity Parks to enjoy one exciting day of interaction with theri favorite animals.Different gifts will be given away plus exciting shows will be held . We will make sure that these less fortunate children really felt the essence of Christmas in the following venues like
Dec 13, 2019 Unicity At Century Mall, Makati
Dec 14, 2019 Zoocobia in Clark Pampanga Zooboc Safaro in Safaro Subic
Dec 15, 2019 Unlicity Trinoma & Zoocolate Thrills in Bohol
Dec 16 ,2019 Unlicity San Pablo
Dec 22, 2019 Paradizoo in Mendez Cavite and ZOORi in Tagaytay and Windmealz, Acienda Designer Outlet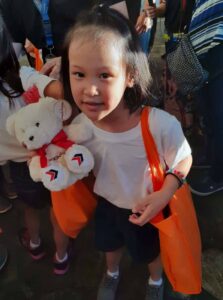 This series.of activities will surely give them a lasting memories of happiness in cash or kind, to any Zoomanity Parks for December 1-31 or call at this numbers 8470413 or 8999824 or visit their website for details www.zoomanity.com.ph.
Thank you for visiting my site. Please do follow my other social media accounts and read my column "Don't Miss This" at at The Rizal Weekly Post Www.facebook.com/HomeschoolWorld
Www.instagram.com/Homeschoolingiscool
Www.twitter.com/Armipazpineda
Armipazpineda@gmail.com
Youtube @mrs.pineda