Celebrate the journey of love this February with a romantic sojourn and an array of delectable dining selections at The Manila Hotel.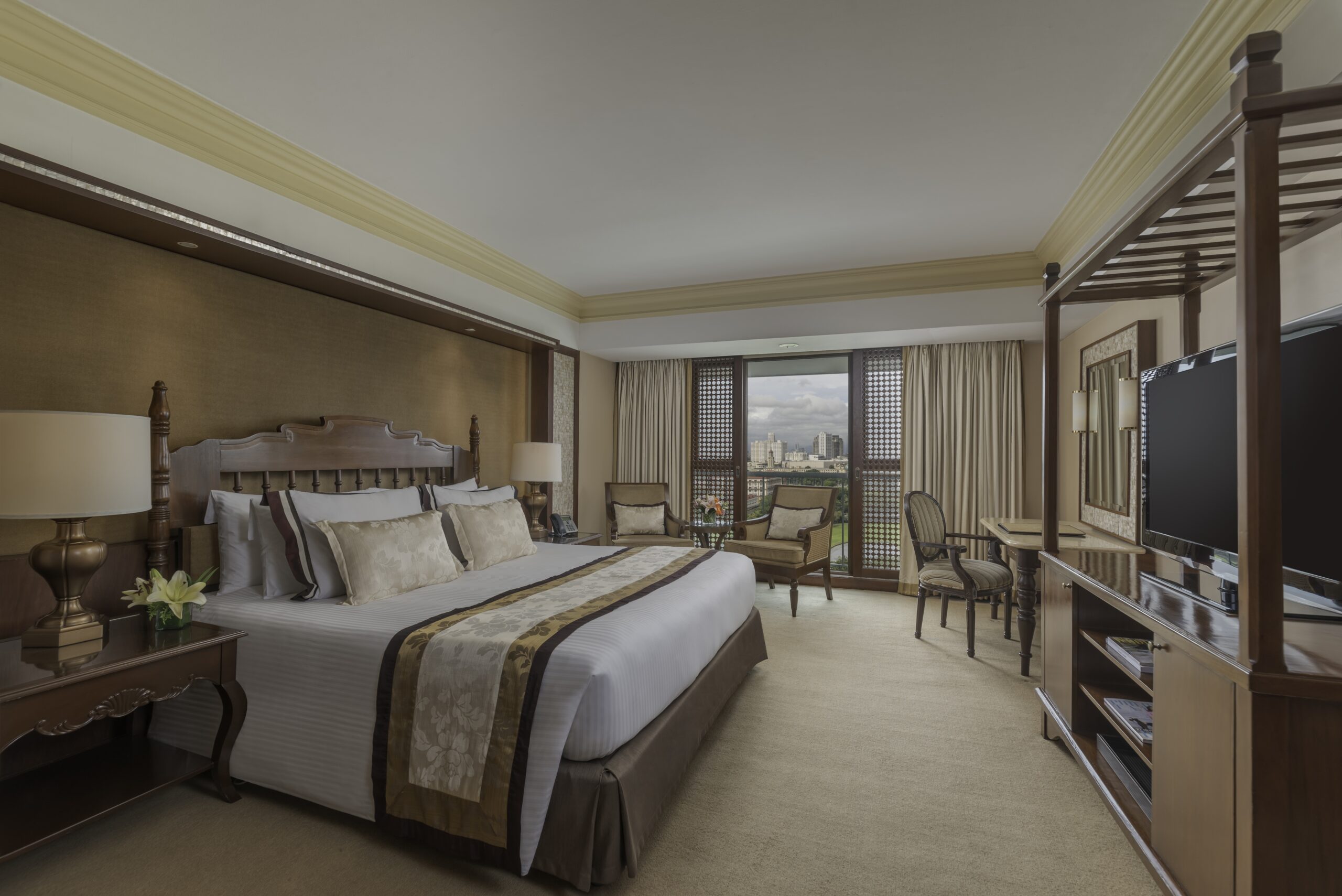 Valentine Room Escape
Bask in the spirit of love with our Valentine's Day room offer at a special rate of P10,000 nett (inclusive of breakfast buffet for two, dinner buffet for two, and a deluxe room accommodation) where couples can indulge in a luxurious overnight stay in a Deluxe Room. Enjoy our signature breakfast buffet and take pleasure in our romantic dining experiences at Café Ilang-Ilang.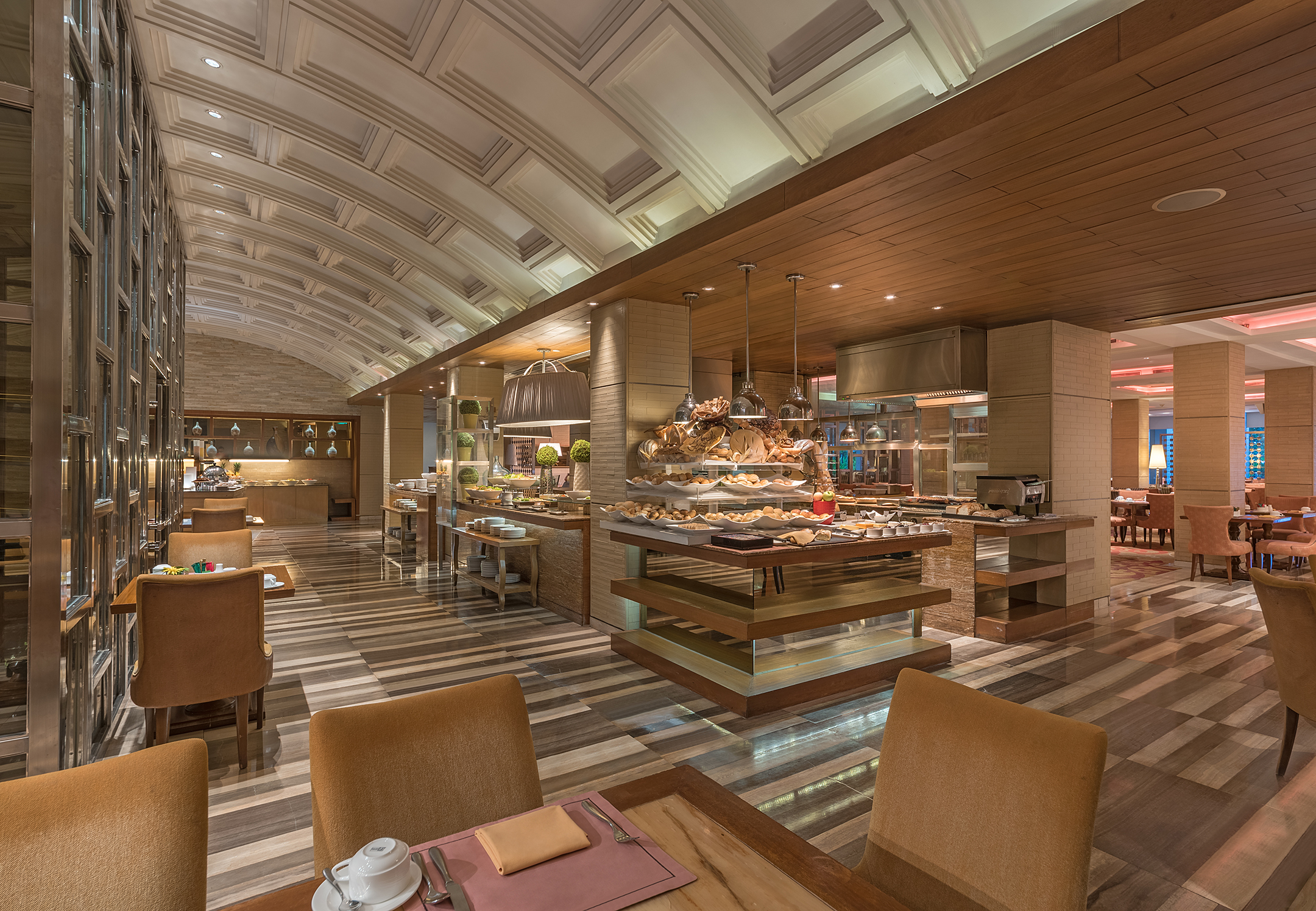 Exquisite culinary journeys at our famed Café Ilang-Ilang
Intricate yet sumptuous flavors of local and international cuisines shine throughout our famed Café Ilang-Ilang. With an extensive selection of buffet delights, satiate your tastebuds this Valentine's Day. To better accommodate our guests, dinner buffet will have two seatings on February 14 and 15, with only 350 persons each time. First seating will be from 5:30 PM to 8:00 PM while second seating will be from 8:30 PM to 11:00 PM. A designated waiting area will be provided for guests arriving early for the second seating. Senior citizens will be prioritized. Regular buffet rates apply.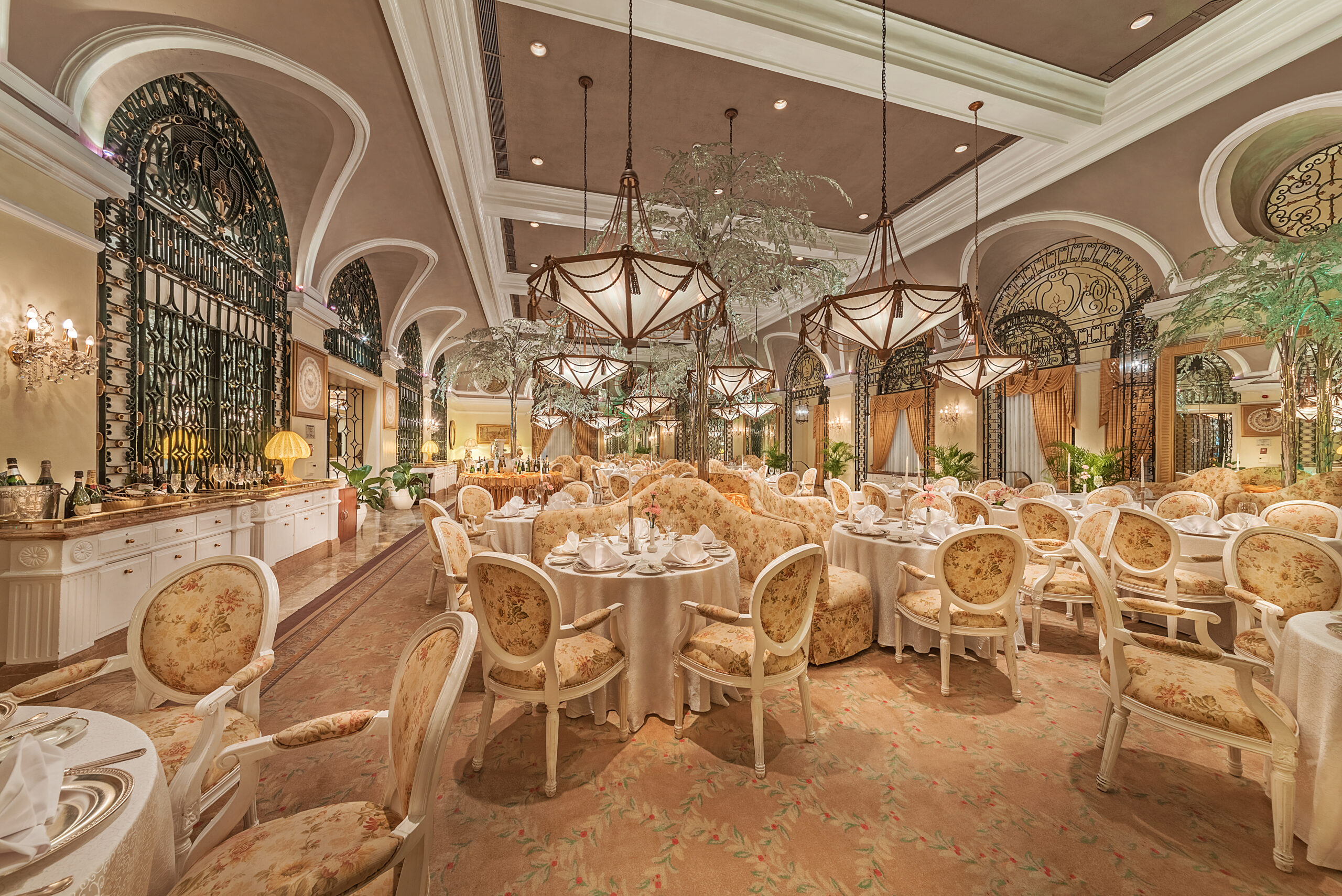 Embrace romance and glamour at the Champagne Room
Food is a love language, and if it happens to be the one you speak, there's no better place to indulge than in the most romantic room in Manila—The Champagne Room. The fine-dining restaurant welcomes guests to the sophisticated culinary landscape of delectable European fare. Our exquisite Valentine's degustation dinner menu is offered at P6,000 nett per person and will only be available from 13 to 15 February 2023.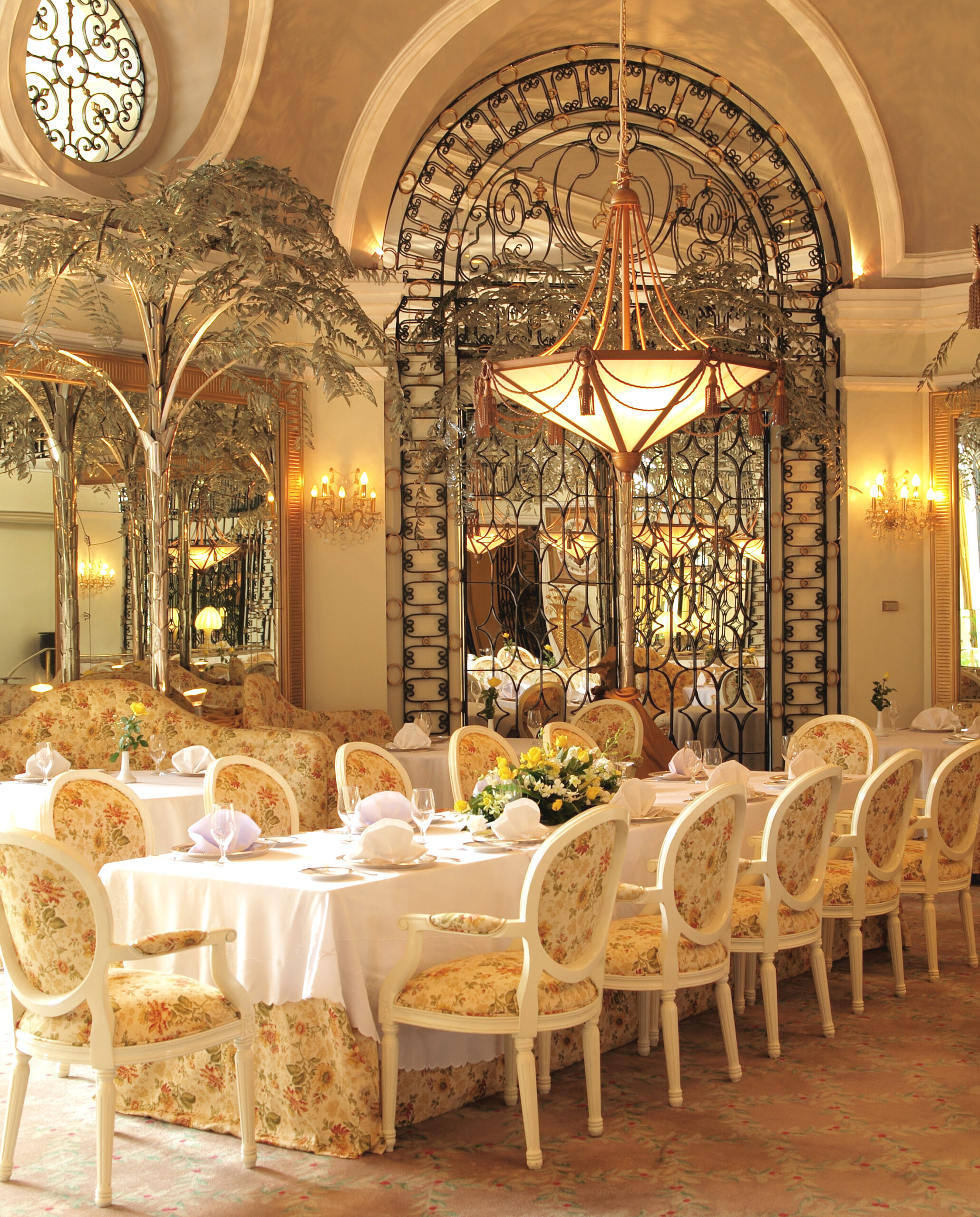 Valentine Gift Selections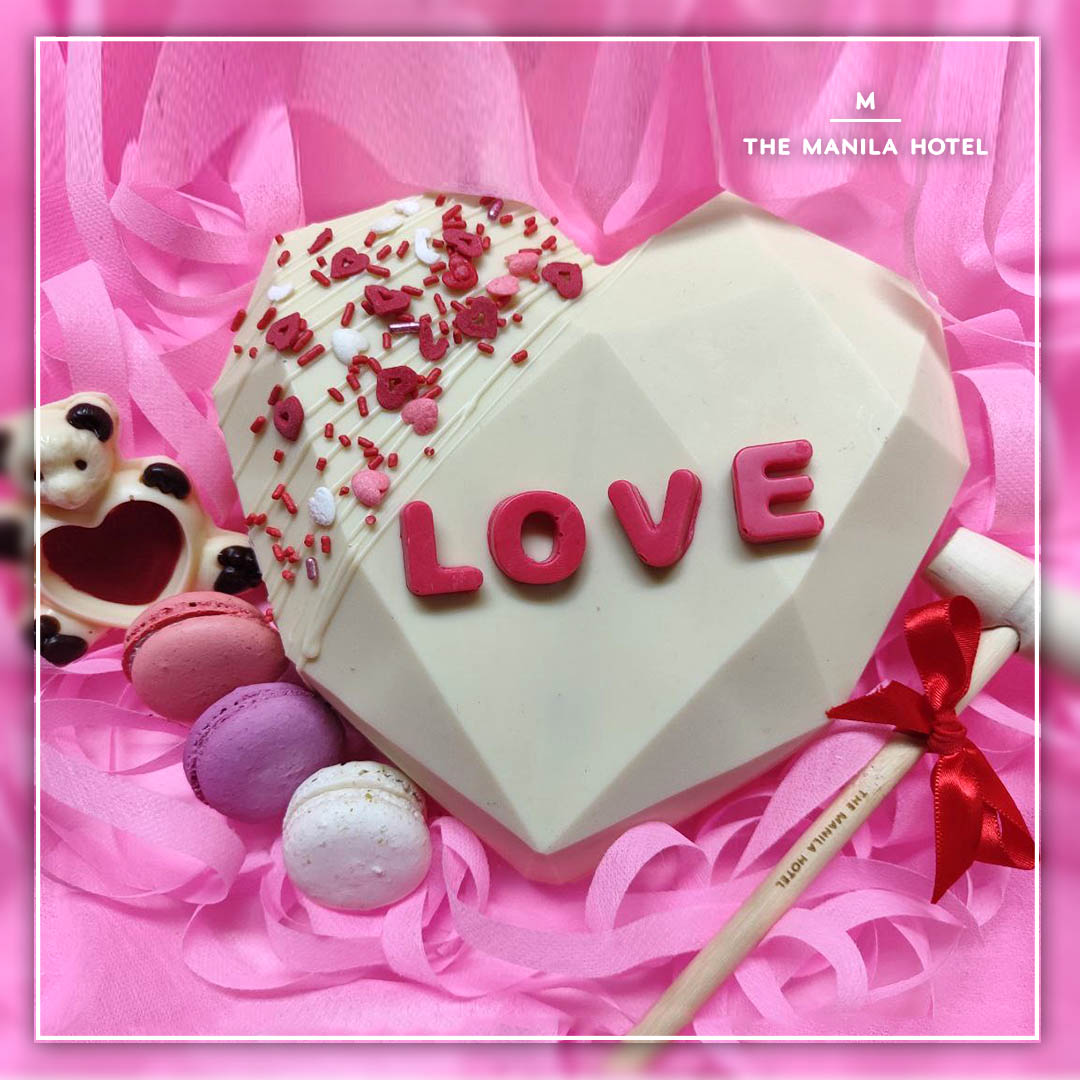 The Manila Hotel also presents its signature offerings as ideal gifts this Valentine season. Inspired by sweet moments and little acts of love, the hotel's well-loved pralines and smashable chocolate heart (P1,480 nett) double as thoughtful presents to loved ones or as an indulgent date night dessert.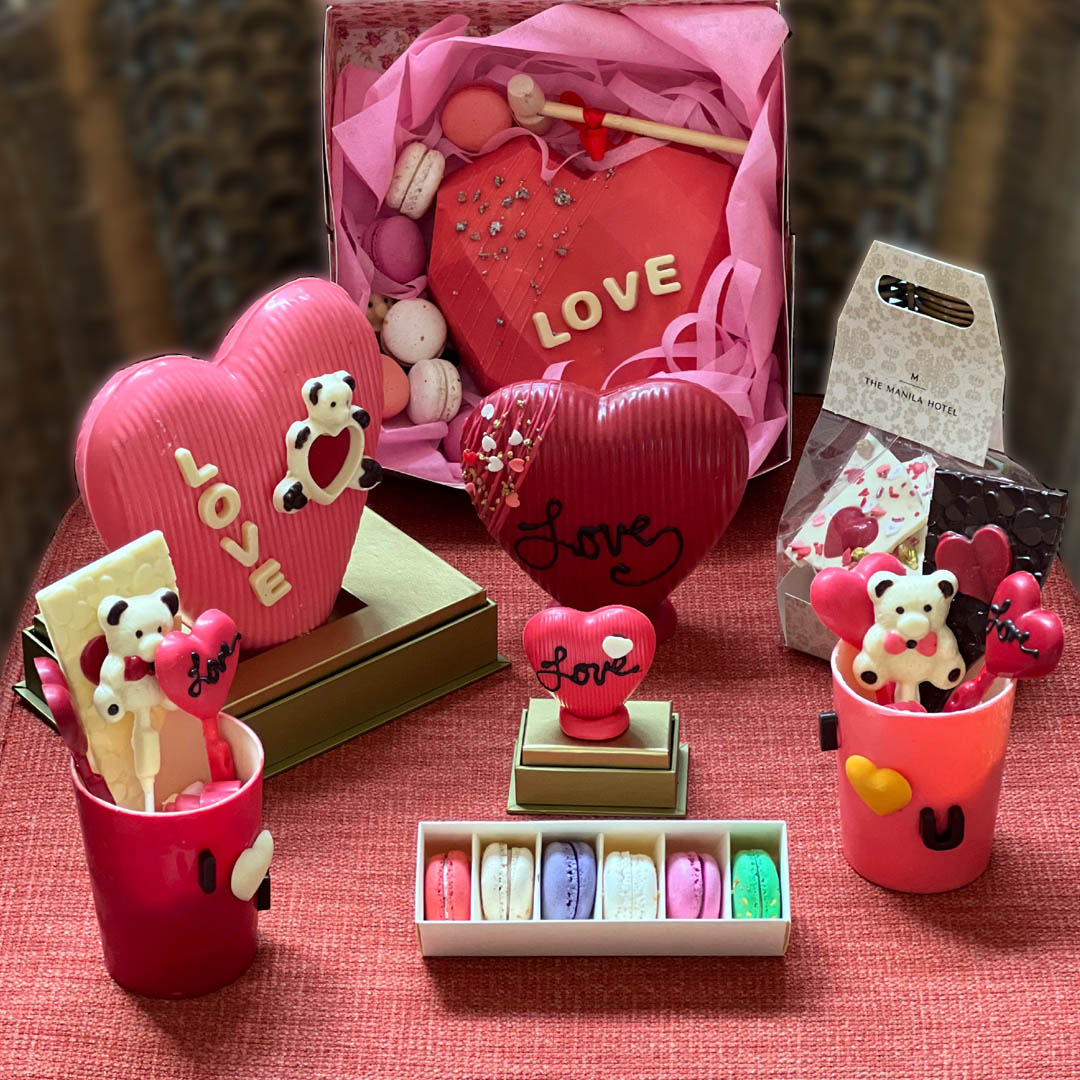 For reservations and inquiries, please call (632) 85270011 or (632) 530015500 or email restaurantrsvn@themanilahotel.com
For more information on hotel's offers and updates, please visit www.manila-hotel.com.ph or follow The Manila Hotel on Facebook and Instagram.

About The Manila Hotel
The Manila Hotel is situated in the heart of the City of Manila. Defined by its history, elegance, and world-class service, the Manila Hotel maintains to be the choice hotel of the most distinguished clientele. Over the years, The Manila Hotel continuously provides the best services and amenities for a truly memorable experience. It has more than 500 well-appointed rooms and 22 function rooms. Apart from these, the hotel offers five-star relaxation and wellness experiences with the Manila Hotel Spa and Manila Hotel Health Club. It has 6 dining outlets, each offering a unique culinary adventure: Café Ilang-Ilang which is a favorite spot for its extensive selection of international buffet delights; The Champagne Room with its Old European style fine dining and also hailed as the most romantic room in Manila—it features French cuisine in a posh, fine-dining setting; Tap Room, an Old English pub-inspired outlet where one can enjoy an evening of jazz music; Lobby Lounge which is ideal for casual dining, aperitif, post-dinner nightcaps, or leisure meetings; Red Jade, a fine dining restaurant that serves authentic Chinese cuisine; and The Deli that offers the hotel's signature pastries, breads, chocolates, and pralines.
Hotel Contact:
Marvin Kim Tan, Director of Sales and Marketing, +63 998 951 1912, k.tan@themanilahotel.com
𝐋𝐈𝐊𝐄 & 𝐅𝐎𝐋𝐋𝐎𝐖  My 𝐏𝐀𝐆𝐄 𝐅𝐎𝐑 𝐌𝐎𝐑𝐄 𝐓𝐑𝐀𝐕𝐄𝐋 𝐑𝐄𝐂𝐎𝐌𝐌𝐄𝐍𝐃𝐀𝐓𝐈𝐎𝐍𝐒! 😊
📩 𝘋𝘔  𝘧𝘰𝘳 𝘊𝘰𝘭𝘭𝘢𝘣𝘴, 𝘍𝘦𝘢𝘵𝘶𝘳𝘦, 𝘢𝘯𝘥 𝘗𝘳𝘰𝘮𝘰𝘵𝘪𝘰𝘯𝘴
⬇️⬇️⬇️⬇️⬇️
Read my column "Don't Miss This" at The Rizal Weekly Post
IG Name: www.instagram.com/Homeschoolingiscool
FB Name: www.facebook.com/ armi.pineda
Fb page:https://www.facebook.com/Homeiskoolcom
YouTube Account: https://youtube.com/channel/UCAEszY-nm4XIPSphcppyilw
TikTok Account: https://vt.tiktok.com/ZGJkEHsLh/
Blog Site: www.Homeiskool.com
Twitter
Www.twitter.com/Armipazpineda
Other social media accounts
Www.facebook.com/Homeschoolingiscool
Www.facebook.com/Mimiworldnet
Www.facebook.com/Kawaiibeautyandlifestylecom
Www.facebook.com/Hometowngoodiesandservices
For collaboration you can email me at Armipazpineda@gmail.com